back to blog
10 Reasons Why NuBlue Air Is Not Your Typical HVAC Company
HVAC
When you were a kid, what is it that your parents encouraged you to be when you grew up? Was it a lawyer? A doctor? A business CEO? A financial advisor? More than likely, your parents didn't encourage you to go into the trades and be an HVAC technician. Many parents do not see skilled trades as a career choice, but this often has to do with the lack of knowledge around skilled trades and the profitability that can come from the job.
But we know that not one size fits all, and a four-year college degree and a 9-5 office job is not for everyone. NuBlue Air is proud to be reinventing the way people see dirty jobs, providing opportunities for hungry, hardworking and humble tradesmen and tradeswomen to come in and find their next career move. 
NuBlue Air is always hiring experienced HVAC technicians and HVAC installers and mechanics. If you are looking for the next start in your career, for a job with growth opportunities and people to come alongside you and reach your goals, you've found it. NuBlue Air is not your typical HVAC company, and here are 10 reasons why that is. 
Our People
First and foremost, it's our people. From leadership to dispatch to service technicians and installers, our people set us apart the most. We are a group of detail-oriented problem solvers who hold ourselves to the highest standards, look out for one another and cheer each other on. 
Our Earning Opportunities
At NuBlue Air, we value you and the work you do. Your job has a purpose and when you perform at a high standard, you should be rewarded. With capless earning opportunities, there are numerous ways for you to earn additional income as part of the NuBlue Air team. 
Our Growth Model
It's exciting to be a part of something new, something with potential, something that is constantly growing, and that's just what we offer. NuBlue Air is part of the Griffin Brothers Companies ZoomUp Businesses and as part of this, we offer the Market Leader Program. This program allows us to fully back employees who have an entrepreneurial ambition to own their own location and gain equity in our company. Our goal is to zoom into new markets and train the next generation of tradesmen and tradeswomen who are reinventing how people see "dirty jobs." 
Our Commitment to Improvement
It's easy to stick with what you know and never try anything new— but that's not what we're about at NuBlue Air. Keeping up with the newest technologies, implementing new services, earning new certifications— it's all part of our goal strategy. If you have a new idea, speak up. If you have a suggestion, we want to hear it. 
Our Clients
The people we serve are one of the main building blocks of this company. NuBlue Air serves the Charlotte Metro area and we serve these clients with professionalism, excellence and responsiveness. Our clients trust us to get the job done, and we trust our clients to call us anytime there's a need. 
Our Leadership
NuBlue Air's leadership team is unlike any other. This is no mega-company where the owner doesn't know your name and this is no two-man show where the owner off-loads all the work to you. Our leadership team knows each employee by name, isn't afraid to get their hands dirty alongside you and will work with you to reach your goals. We believe that we succeed when you succeed. 
Our Network
As part of the Griffin Brothers Companies ZoomUp Investments, NuBlue Air is connected to an entire network of home service professionals. From plumbers to electricians to landscapers, if a job requires some help, you'll know where to turn. The ZoomUp investments team is there to support you, offer opportunities and allow you to better serve your clients. 
Our Systems
It's important that you have the tools you need to succeed. Whether that's training on a new service, better technologies to communicate with clients or streamlined processes to communicate internally, we are committed to helping you achieve your goals. You can do your job at the highest level when you have the right people, systems and processes backing you. 
Our Service
NuBlue Air offers nothing but the highest quality service to our clients. Professional, timely, friendly, confident, fair and knowledgeable are all words that have been used to describe our team and the work we've done. We believe it's our job to treat people with respect and after that, the rest comes easy. 
Our Future
NuBlue Air's future is bright because your future is bright. We believe in empowering the next generation of tradesmen and tradeswomen through our work. The sky's the limit to what you can achieve, and we want to be there growing alongside you. 
Our Promotions
$19
Drain Cleaning Special
*Charlotte metro only
Reach out today!
$100 OFF
Whole Home Generator Installations
Contact us today!
SPECIAL OFFER
FREE Electric And Plumbing Residential Inspections
Don't miss out!
take the difficulty out of financing when you work with NuBlue & our preferred partners
GET FINANCING
Don't Wait Until It's Too Late
Contact NuBlue today for all your home service needs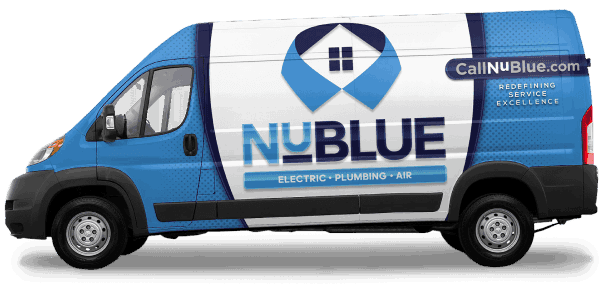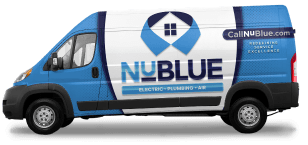 Schedule Service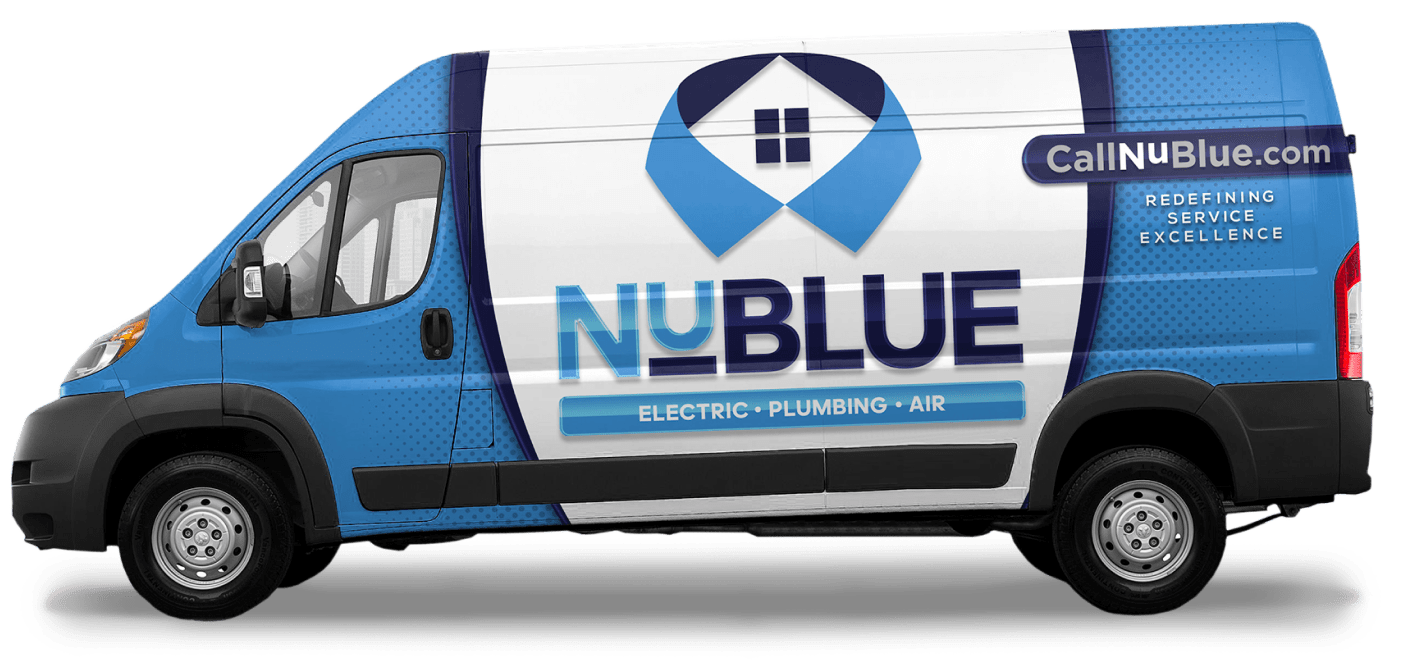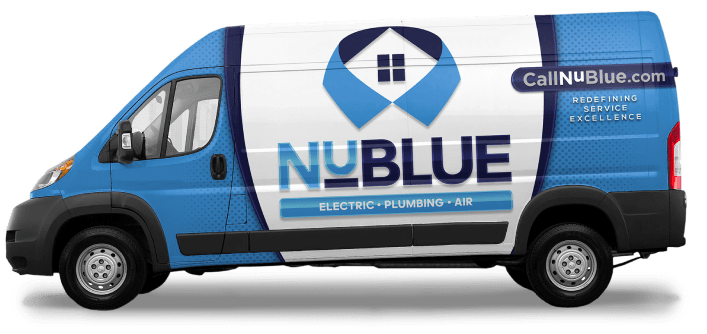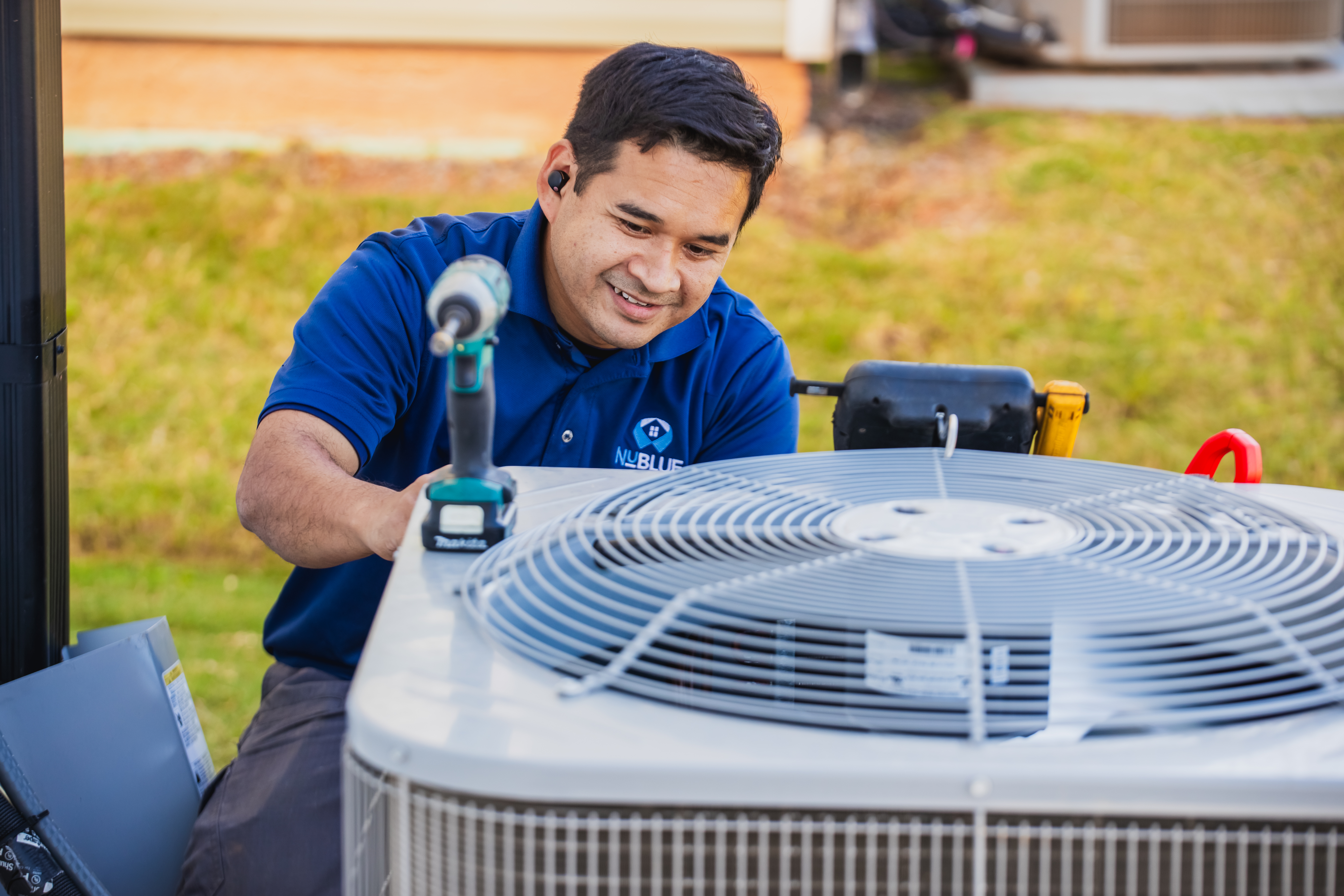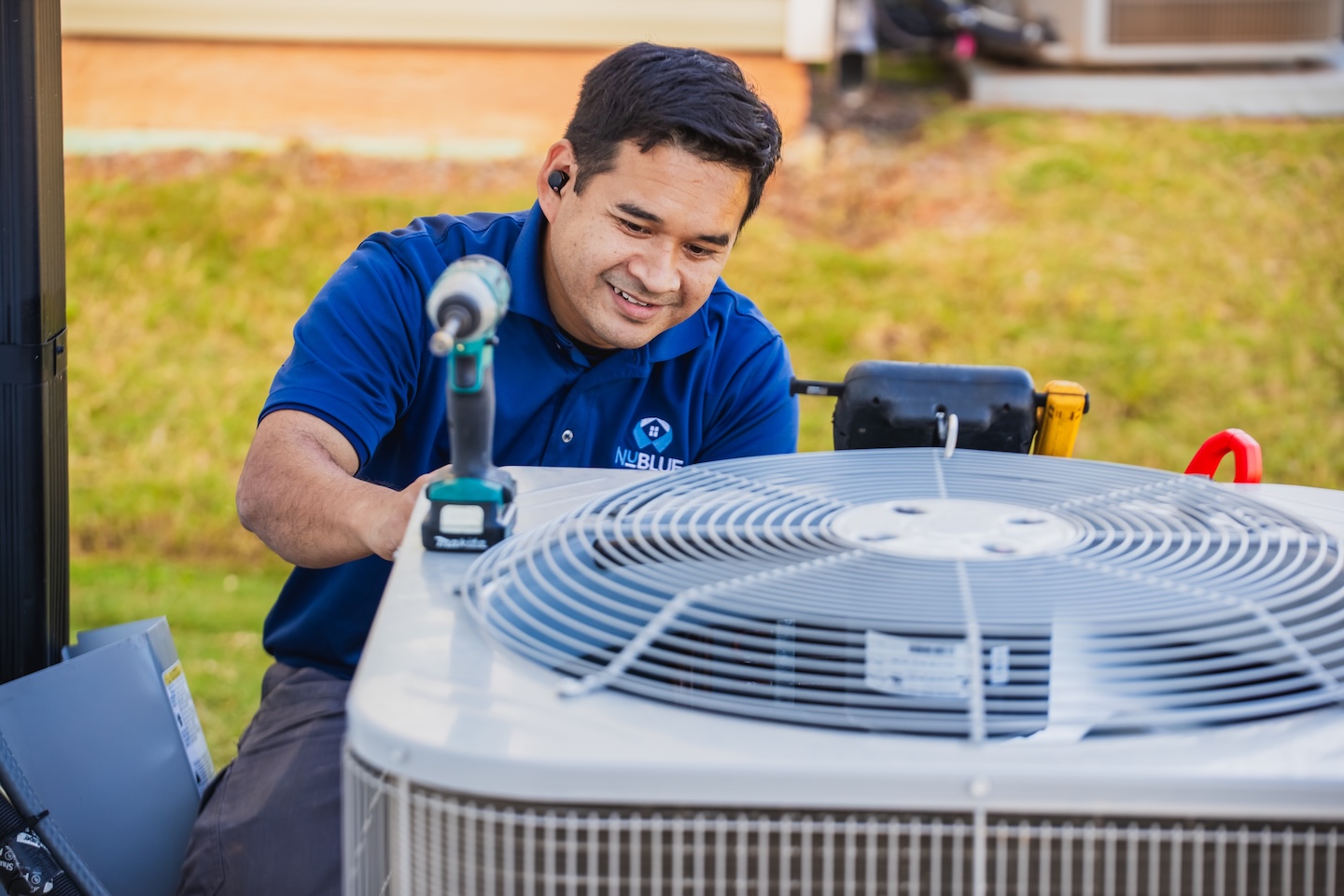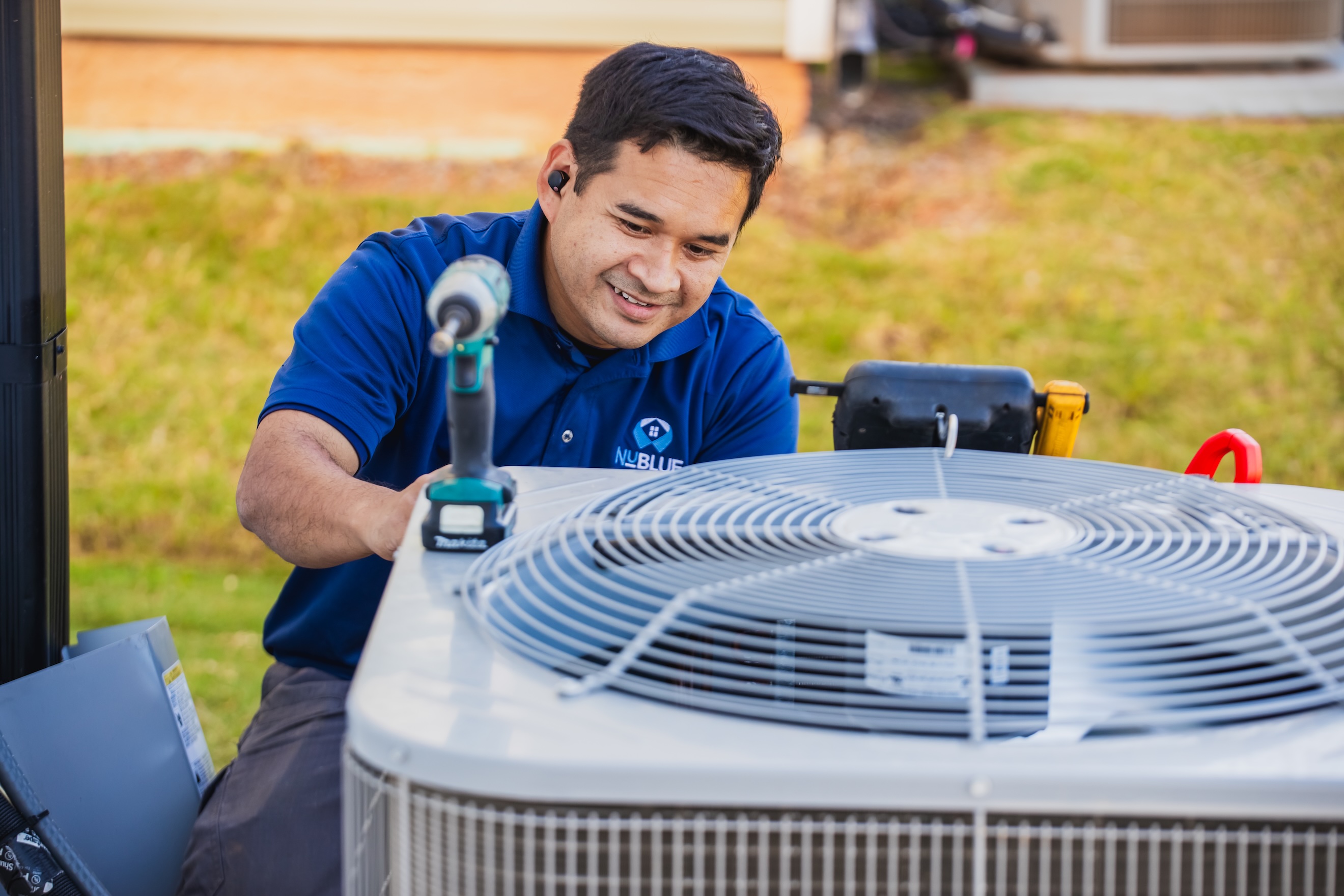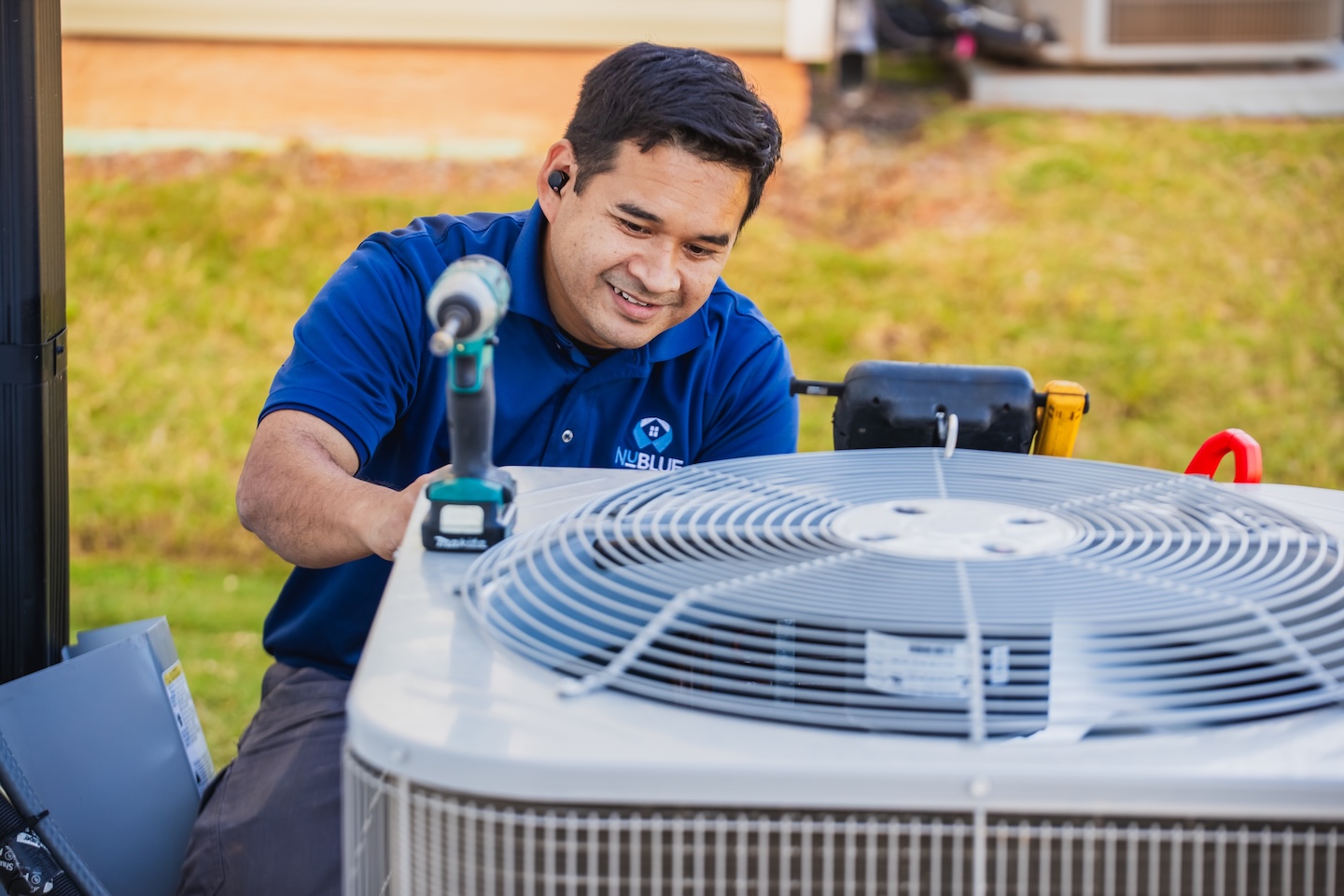 Why Choose NuBlue?
North Carolina's Go-To Electrical, Plumbing & HVAC Company
When you call NuBlue, you can rely on:
Same-day services
Licensed and insured
Trip charge applied to service
Upfront pricing
Background checked technicians
Financing options
Military/veteran/senior discounts
LEARN MORE