back to blog
Has Your Electrical Panel Ever Been Checked?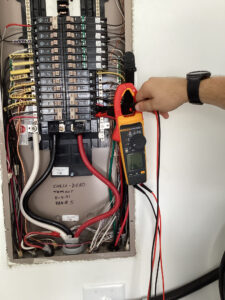 As a homeowner, how often do you think about your electrical panel? You probably don't unless a breaker trips, and you need to reset it. But, if you live in a home 30 or more years old, your electrical panel can be a serious safety issue.
Electrical panels are service boxes that house your main power line and distribute electricity to circuits throughout your home. They're also known as load centers or breaker panels. A fire could be started if the panel doesn't function as it should and sends too much electrical current through a circuit. 
The following electrical panels have either been recalled or are recommended to be replaced:
 Stab-Lok panels from Federal Pacific Electric (FPE) 

 Zinsco

 GTE Sylvania-Zinsco

 Eaton/Cutler or Challenger Electrical Equipment Corp. 

 Pushmatic 
Federal Pacific Electric: Stab-Lok
From the 1950s to the 1990s, FPE Stab-Lok panels were widely used in home construction. Stab-Lok panels, however, sometimes failed to trip when a circuit was overloaded, resulting in system overheating and the possibility of starting a fire.
In the early 1980s, the U.S. Consumer Product Safety Commission investigated Stab-Lok panels as a result of this problem. Even though FPE Stab-Lok panels have never been recalled, most experienced electricians advise removing them.
You can identify FPE panels in one of these ways:
 The metal cover bears the letters FPE, or Federal Pacific Electric

 Stab-Lok, Federal Pioneer Electric (FPE or Federal Pioneer Electric is written on an information sticker inside the panel) 

 Each switch has breakers with a red stripe
Zinsco
Many homes constructed or renovated in the 1970s have electrical panels made by Zinsco. These panels have several design flaws that pose a significant fire hazard, such as: 
 Shaky connections between bus bars and breakers 

 Aluminum parts that need to be replaced after 30 years

 Easily corroding bus bars

 Bus bars by integrating breakers
In addition, Zinsco panels might still be conducting electricity even if the breaker seems to be turned off. 
Since GTE Sylvania acquired Zinsco in 1973, you should search your electrical panels for the names listed below: 
 Zinsco

 Sylvania

 GTE-Sylvania

 Sylvania-Zinsco
You can also look for vivid red, blue, and green tabs on the individual breakers.  
Challenger
Thousands of homes had Challenger electrical panels installed during the 1980s and the beginning of the 1990s, but they were recalled in 1988. The Challenger panels with 15- and 20-amp circuit breakers manufactured between February and April of 1988 were the subject of the recall. They have a mechanical component that can come loose and cause overheating, melting, and fire. 
Even after Eaton/Cutler-Hammer acquired Challenger, issues with these panels persisted. Eaton/Cutler-Hammer recalled 1,000 panels in 2014 due to the risk of shock from their easily accessible components. 
If you notice any of the following, you may need to replace your Challenger electrical panel: 
 Challenger is imprinted on the doorknob or handle.

 The manufacturer's label for Challenger is on the inside of the panel door.

 There ar circuits with the word "test" written on one side and yellow buttons.
Be aware that other electrical panels, including those made by GTE Sylvania and Zinsco, can contain Challenger components. 
Pushmatic
Pushmatic panels were used extensively from 1950 through 1980. The Pushmatic system wasn't known to present any fire risks, but it's now considered an outdated system that should be replaced. 
Pushmatic panels have rectangular buttons that activate and deactivate circuits, unlike most panels with right-to-left switches. 
Electrical Panel Safety
Never attempt to remove your electrical panel. Only a licensed electrician can repair or remove your panel. However, it's wise to watch for warning signs that yours needs to be replaced, such as: 
 Rust

 Corrosion

 Signs of melting

 Insect damage

 Inadequate panel access

 Water or condensation

 Popping or crackling sounds

 A tingle or a shock when you touch the panel
Has your electrical panel ever been maintained or inspected? If not, now is the time to call Viva Electric. An experienced Viva Electric technician will come to your house and perform a safety check on your electrical panel.
If your electrical panel needs to be replaced, Viva Electric will install a new panel as soon as possible. 
Are you exposing your family to unnecessary risk? 
You can schedule your panel safety inspection online or call (866) 455-2583 today. 
Our Promotions
$19
Drain Cleaning Special
*Charlotte metro only
Reach out today!
$100 OFF
Whole Home Generator Installations
Contact us today!
SPECIAL OFFER
FREE Electric And Plumbing Residential Inspections
Don't miss out!
take the difficulty out of financing when you work with NuBlue & our preferred partners
GET FINANCING
Don't Wait Until It's Too Late
Contact NuBlue today for all your home service needs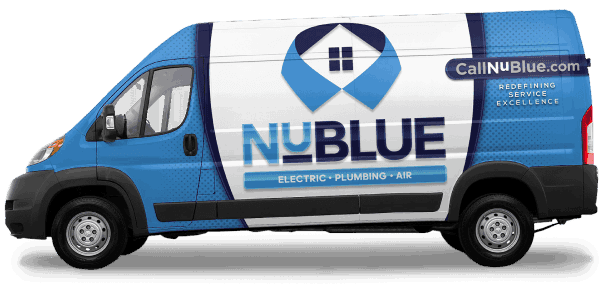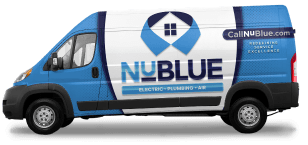 Schedule Service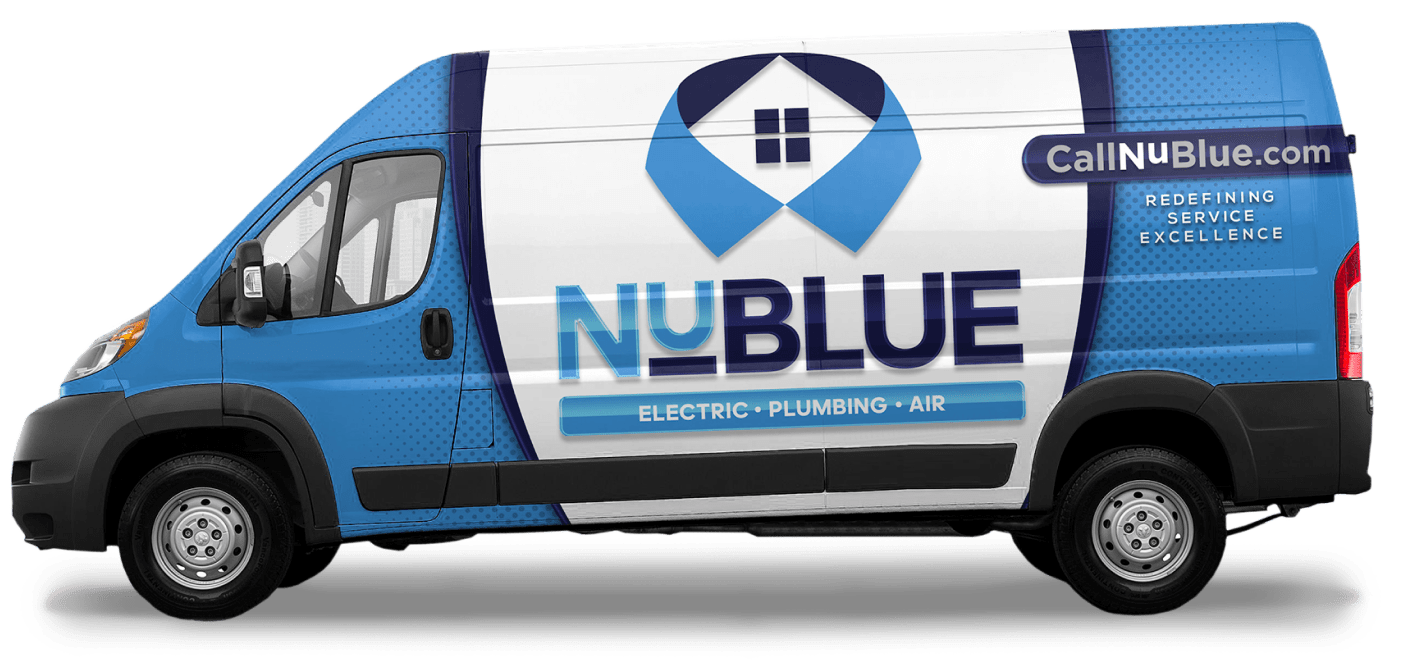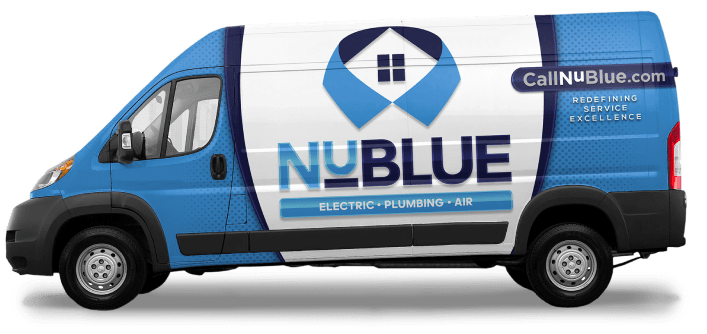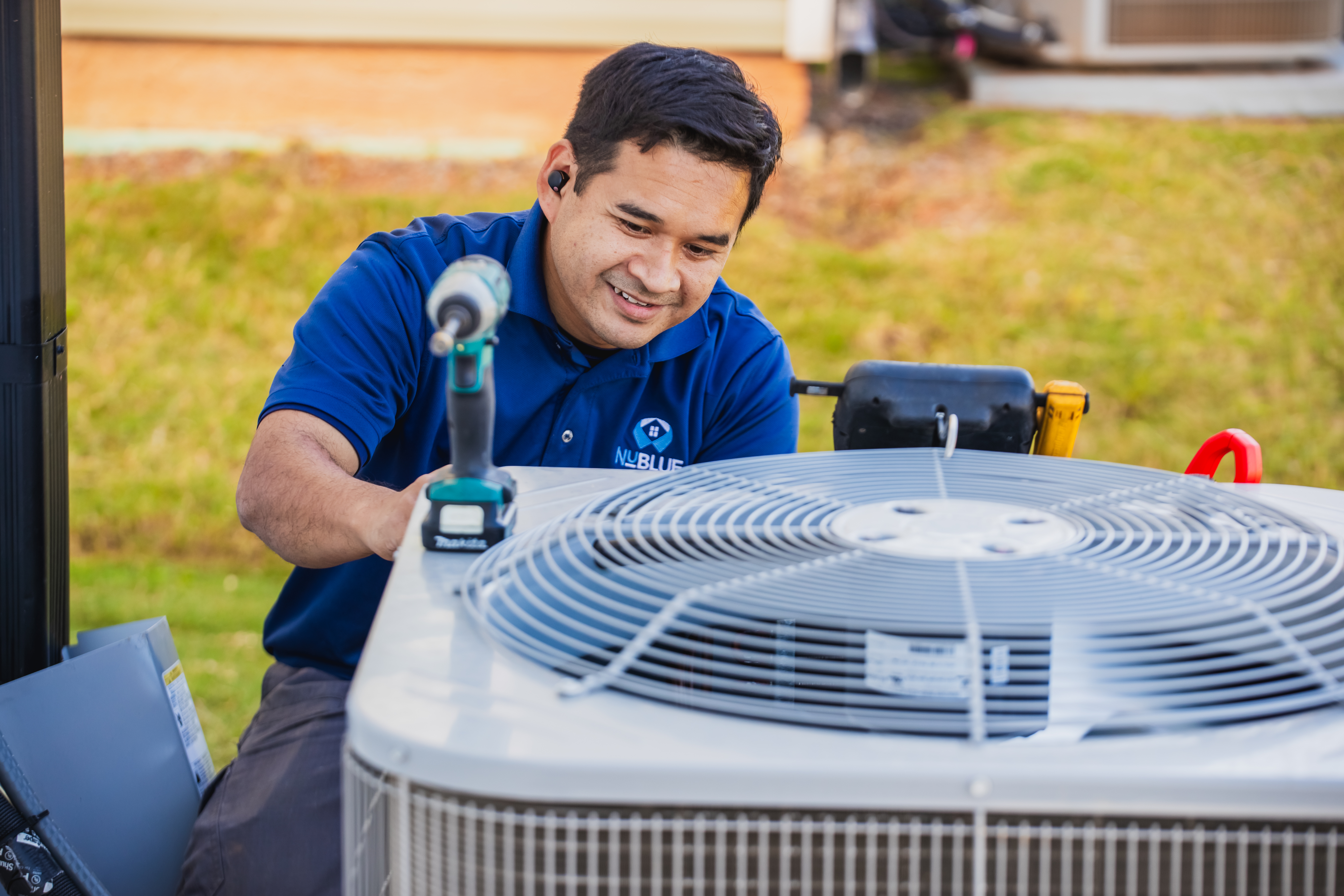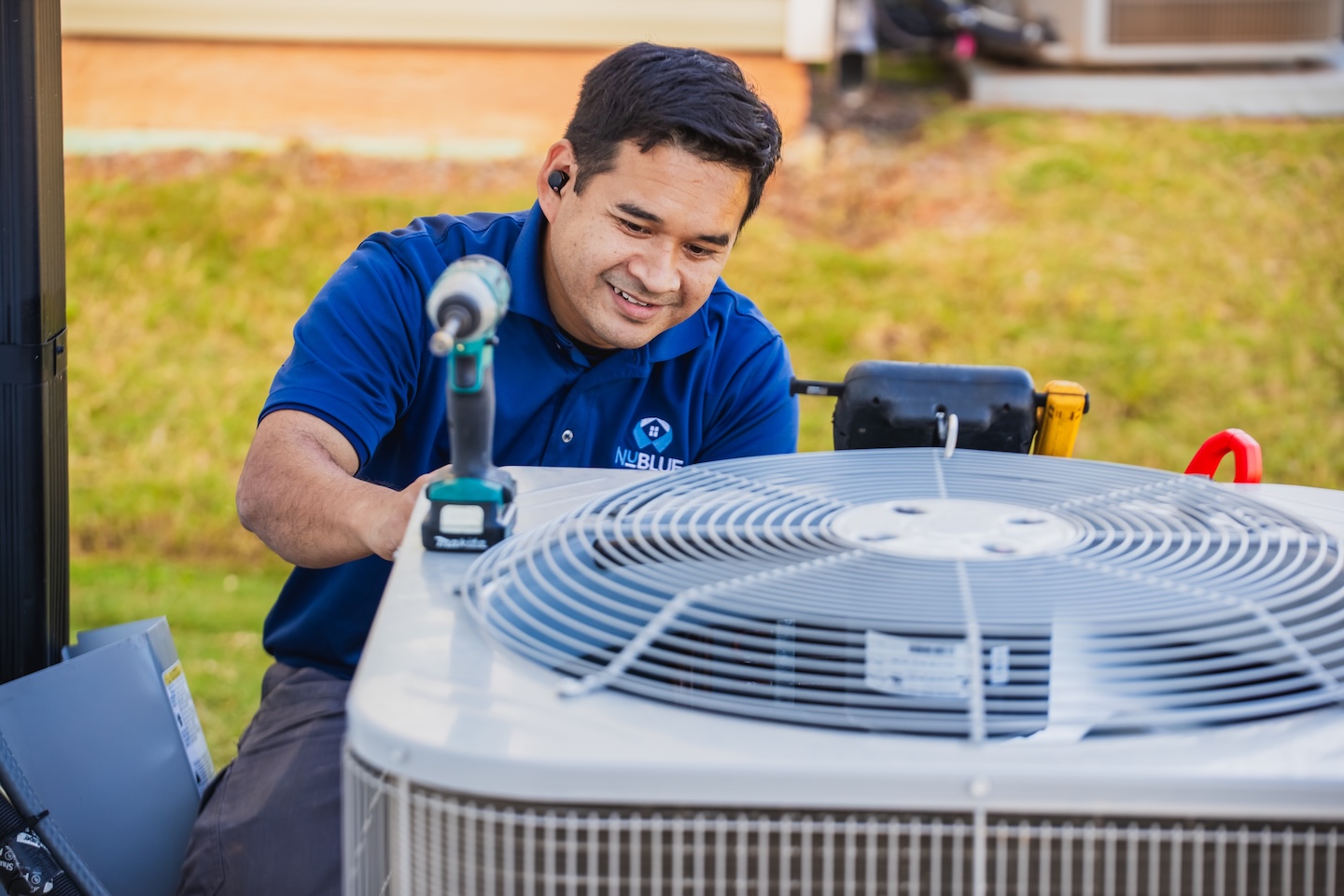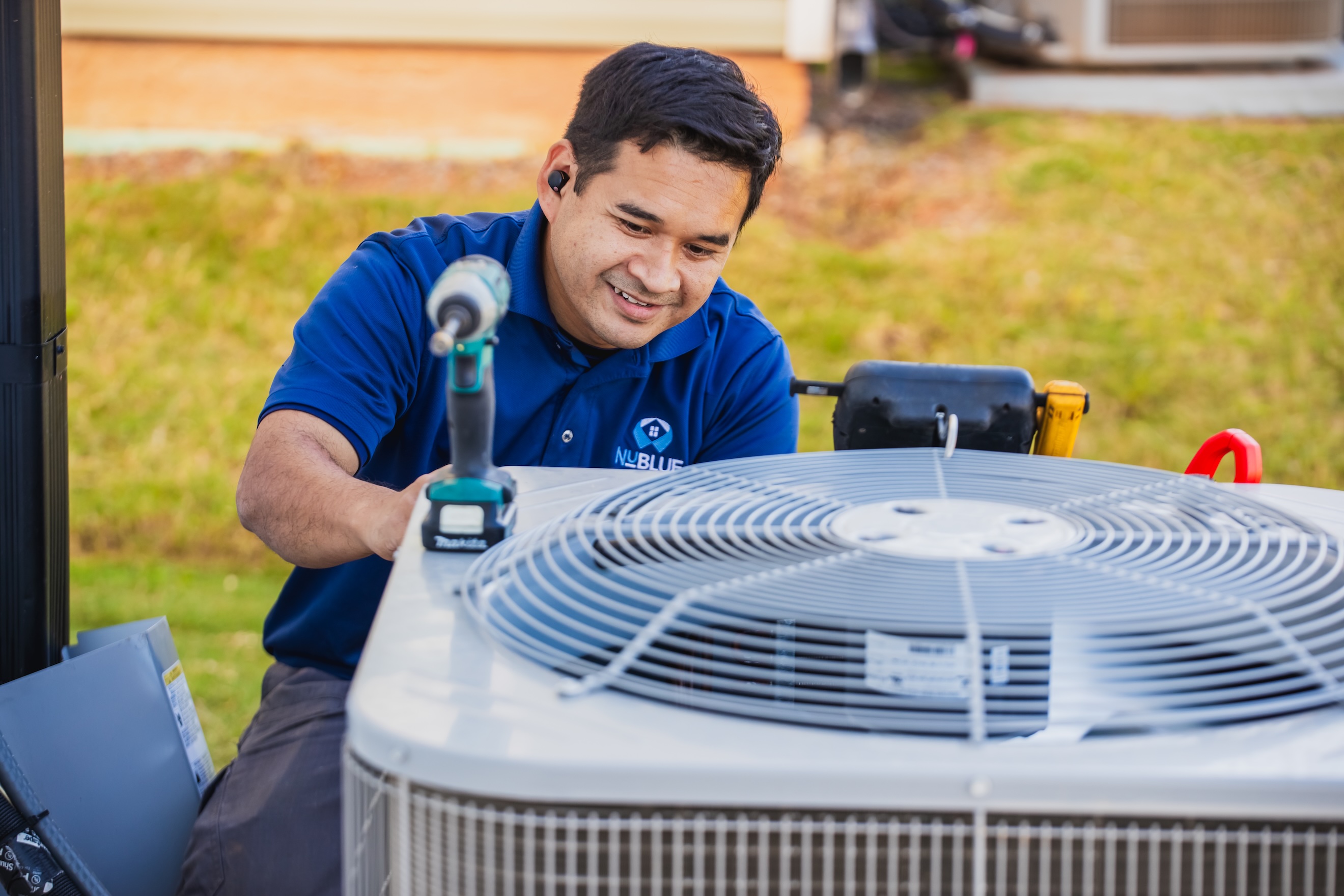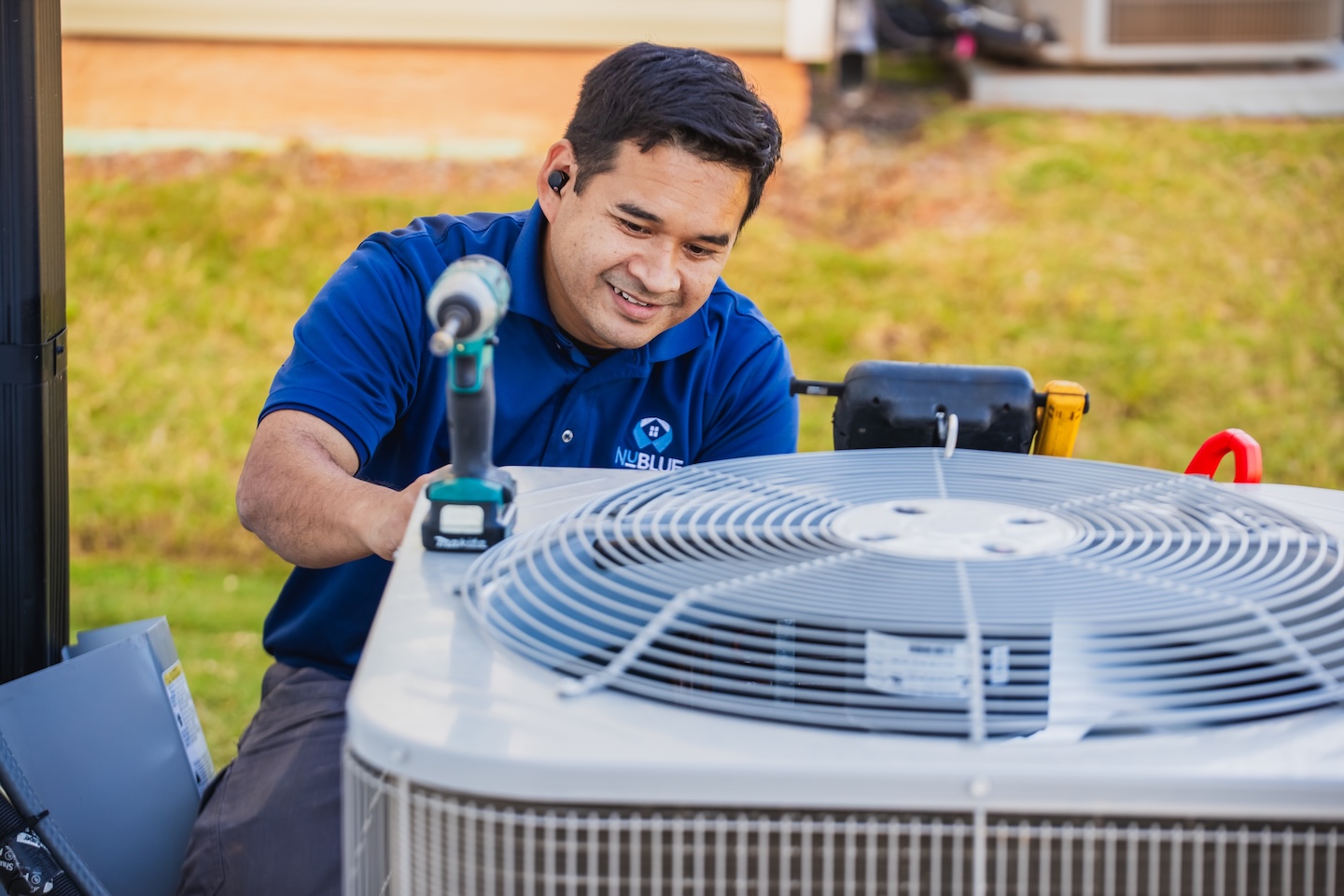 Why Choose NuBlue?
North Carolina's Go-To Electrical, Plumbing & HVAC Company
When you call NuBlue, you can rely on:
Same-day services
Licensed and insured
Trip charge applied to service
Upfront pricing
Background checked technicians
Financing options
Military/veteran/senior discounts
LEARN MORE