back to blog
15 Plumbing Facts Every Plumber Wants Homeowners to Know
Plumbing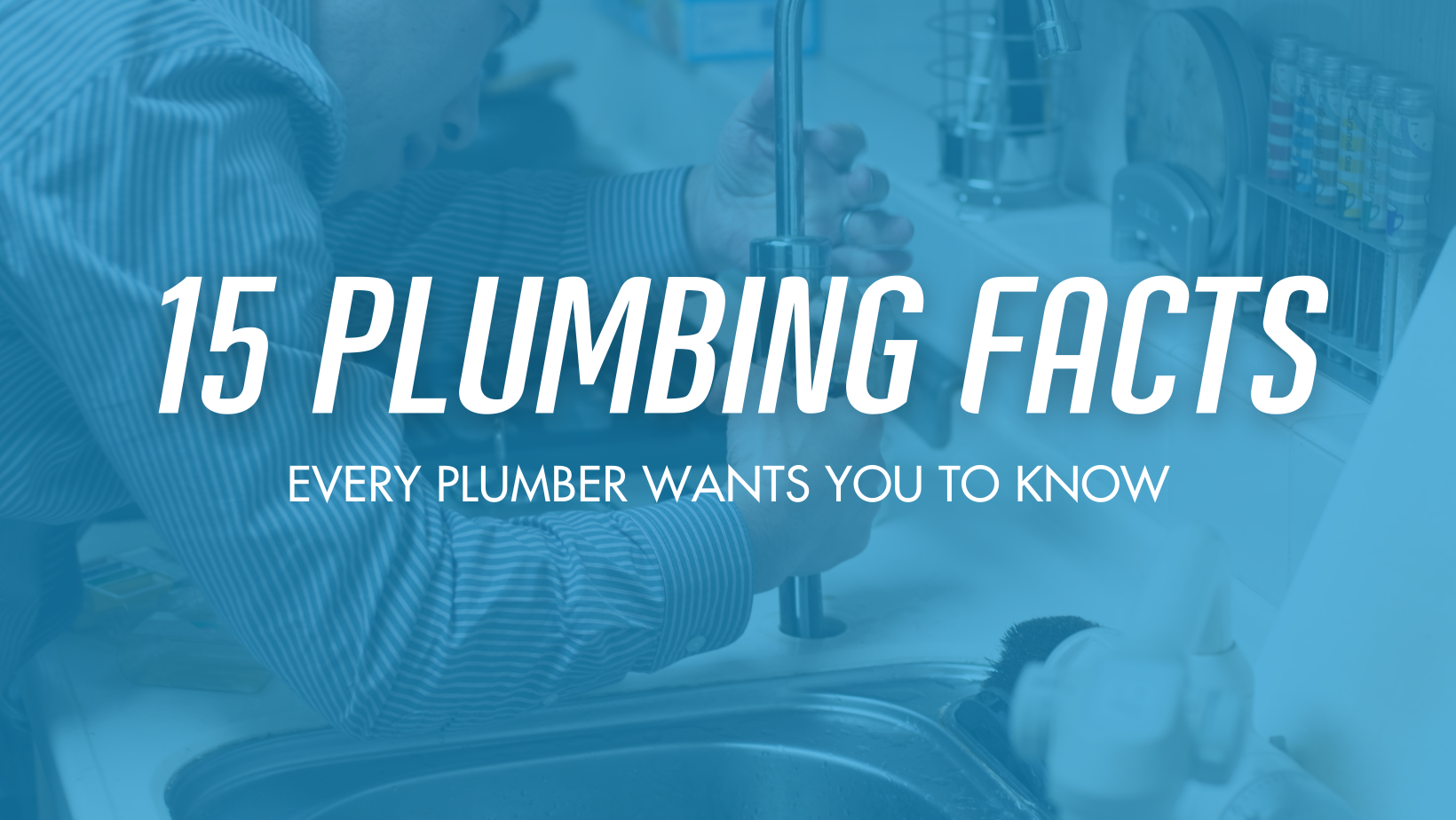 The NuBlue Plumbing team is a team of hard-working, knowledgeable, professional, friendly and fun individuals who know a lot about pipes, drains, sewer lines, and water heaters. It's our job to know what's happening beneath the surface when you call about a sewer line inspection and it's our job to recommend the best solution for your leaky sink, and it's our job to let you know when your water heater is on the fritz. 
As a homeowner, you may not know all the ins and outs of all things plumbing, but there are a few things that all plumbers would want you to know. 
Water Heaters Don't Last Forever
The average lifespan of a water heater is between 8-12 years and will need to be replaced to avoid any costly damages. And don't forget, routine maintenance is the secret to keeping your water heater in tip-top shape for as long as possible.
Flushable Wipes Are Not Flushable
We know it says "flushable" on the packaging but if you ask us, it's false advertising. Flushable wipes are in fact, not flushable. Toilet paper only, please. 
Sewer Line Inspections are Critical When Buying a New Home
Sewer lines are often out of sight, out of mind—until they're not. If you're buying a new home or have been in your home for years without a sewer line inspection, you'll want to get one sooner rather than later. 
Water Quality Testing Matters
Do you know what's in your water? Although U.S. tap water supplies are considered to be among the safest in the world, water contamination can still occur. Contaminants can come from sewage releases, naturally occurring chemicals and minerals, local land-use practices, manufacturing processes and malfunctioning on-site wastewater treatment systems. 
Shut-Off Valves Are Important 
Know where your shut-off valve is! Don't find yourself in a situation where water is spraying in your face and you're searching blindly for the shut-off valve. Hint, hint: This valve is usually located near the water heater and can usually be found in the basement, or on an outside wall in a utility area of the house. 
Don't Ignore Signs of Mold or Water Damage
Just because you're pretending the water damage isn't there, doesn't mean it isn't actually there. If there are signs of mold or water damage, you'll need to call in the team at NuBlue Plumbing so that we can find the source of the problem. 
Washing Machine Hoses Can Cause Serious Damage
Many homeowners are unaware that washing machine hoses are actually one of the top insurance claims. The washing machine hose is connected to the main water line, so, if it bursts while you're not there, you're looking at a big mess. It's recommended that you replace the hose every 5 years or as soon as you notice any rips, tears or discoloration. 
A Tankless Water Heater Could Be A Smart Move
The reasons for choosing a tankless water heater are numerous. It's an energy-efficient way to upgrade your home's value, save money and create more space for the things that matter. If you're looking to install a tankless water heater in your Charlotte home, give the NuBlue Plumbing team a call and let's get started. 
Toilets and Toys Don't Mesh
If you have an adventurous little one running wild around your home, it's probably a good idea to childproof everything—everything. However, we of all people know that cr*p happens sometimes. If the toys do end up going down the toilet, call the team at NuBlue Plumbing and we can help. 
Grease Has Got to Go Somewhere Else
Just like oil and water, grease and your pipes do not mix. The reason that you can't pour that bacon grease down the drain is that once grease cools off it solidifies. Ultimately, this causes a sticky trap for everything else going down your sink and will eventually slow and clog your drains. 
Turn Off Your Outdoor Faucets in the Winter
One way that you can avoid frozen and burst pipes in the winter is by turning off your outdoor faucets to prevent them from freezing when temperatures get low. If you think you don't have to worry about frozen pipes, just ask Texas. 
Don't Ignore Small Leaks or Running Toilets
It's the small things that can make the most impact. A running toilet and a leaky faucet combined can cost you up to 800 gallons of water per day! It's your best bet to fix small leaks before they become major issues. 
You Don't Have to Live with Low Water Pressure
Does it feel like water is just trickling out of the showerhead? If it's taking you 30 minutes to get all of the shampoo out of your hair, we have a problem. You don't have to live with low water pressure—the team at NuBlue Plumbing can hook you up! 
Cold Showers Are A Thing of the Past
How long are you waiting for your water to heat up? In the average household, more than 9,000 gallons of water are wasted while running the faucet waiting for hot water. Nine. Thousand. Gallons. Insufficient hot water is a sign that your water heater is nearing its end, call the team at NuBlue Plumbing for a repair or replacement. Who knows, maybe a tankless water heater will be the right fit. 
Cr*p Happens
If anyone knows that cra*p happens, it's us. We may be reinventing how the world sees dirty jobs, but we aren't afraid to get our hands dirty. It's through hard work, outstanding customer service and integrity that we are able to create long-lasting customer relationships. With over 100 collective years of home service experience, there's not a plumbing issue our team hasn't seen. Whether it's your home or business, our experts will put your mind at ease. Call us today at (866) 455-2583 or book online.
Our Promotions
$19
Drain Cleaning Special
*Charlotte metro only
Reach out today!
$100 OFF
Whole Home Generator Installations
Contact us today!
SPECIAL OFFER
FREE Electric And Plumbing Residential Inspections
Don't miss out!
take the difficulty out of financing when you work with NuBlue & our preferred partners
GET FINANCING
Don't Wait Until It's Too Late
Contact NuBlue today for all your home service needs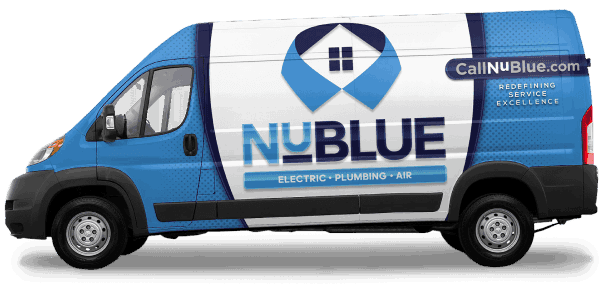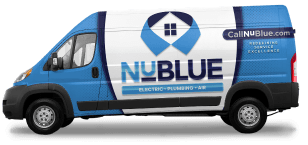 Schedule Service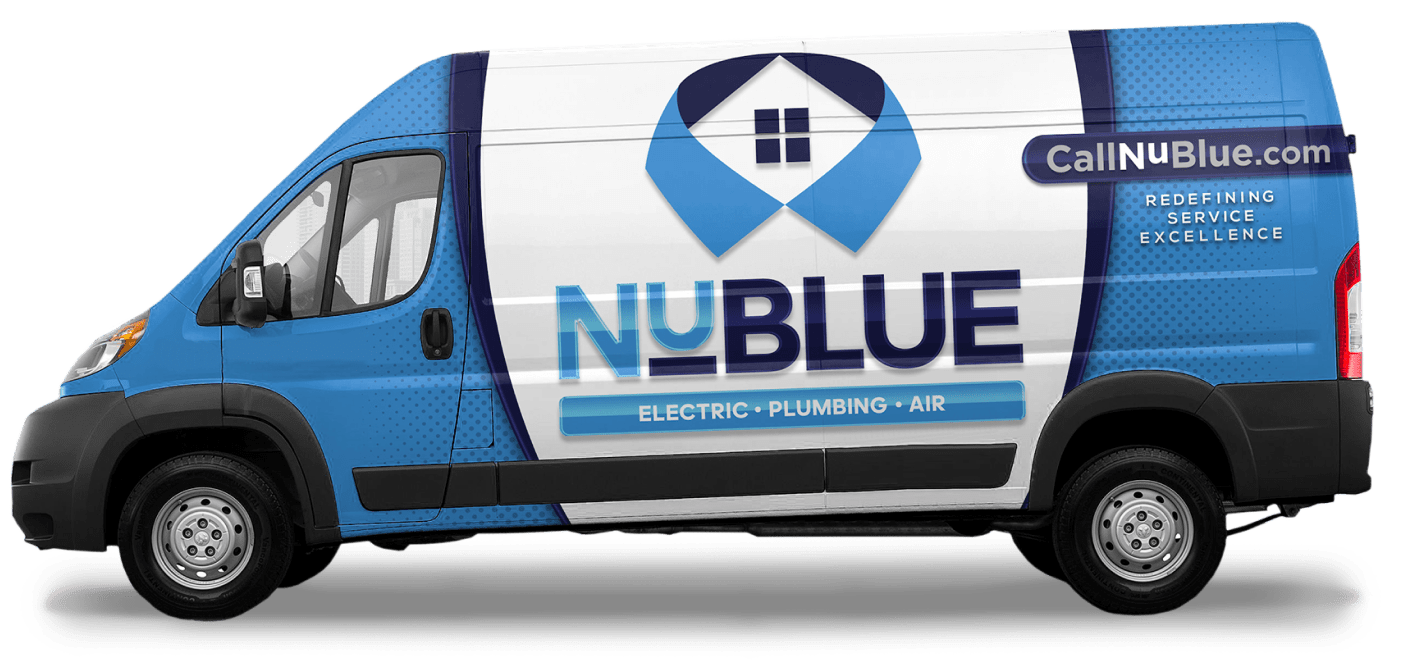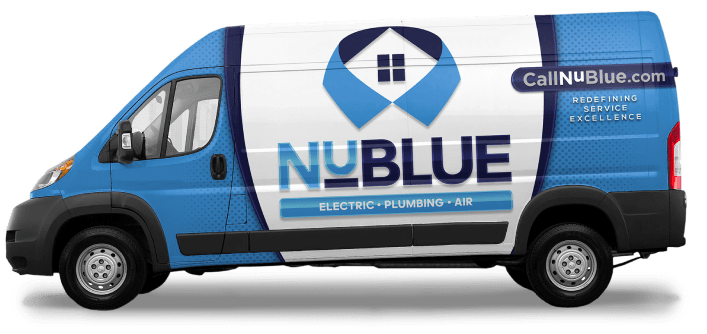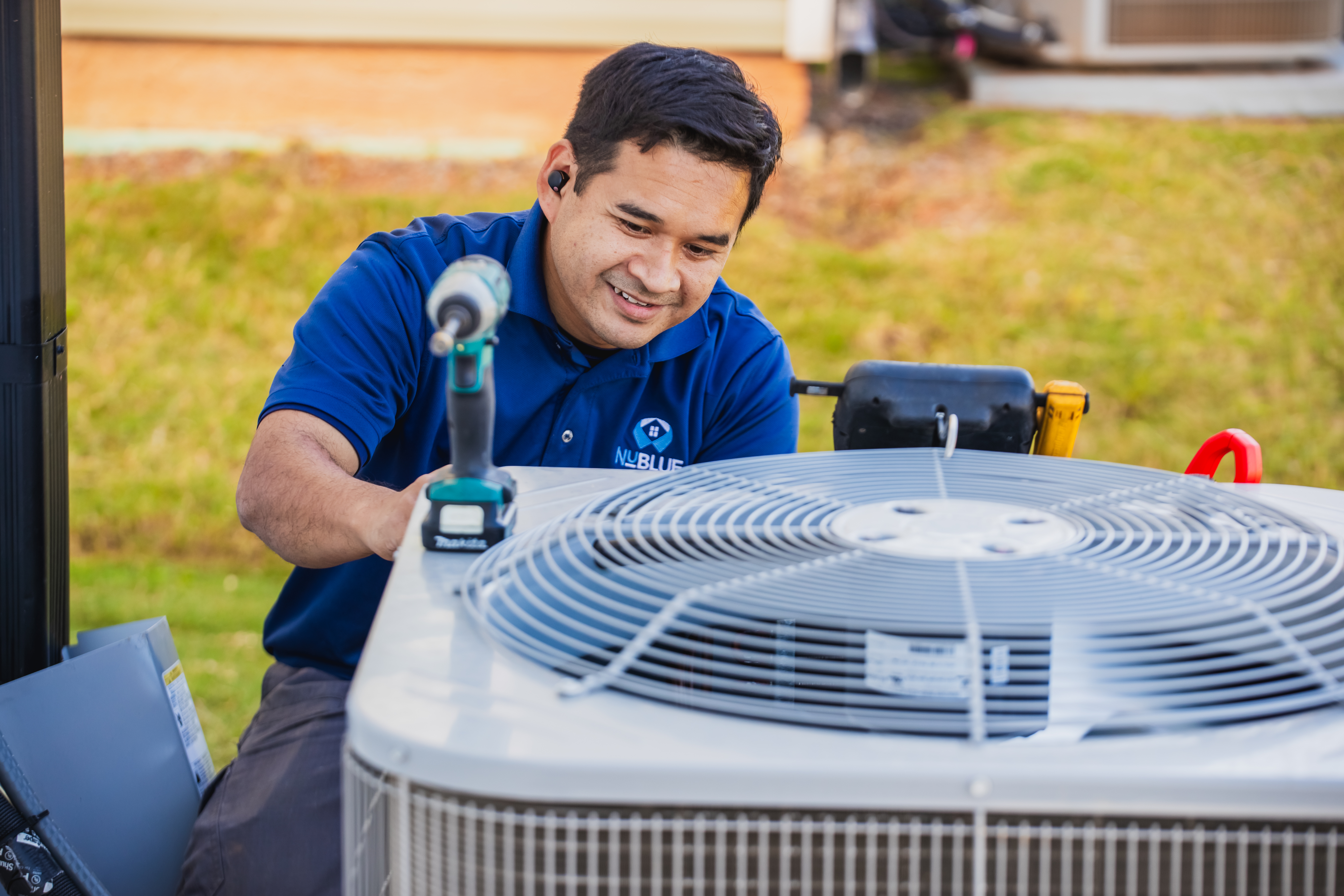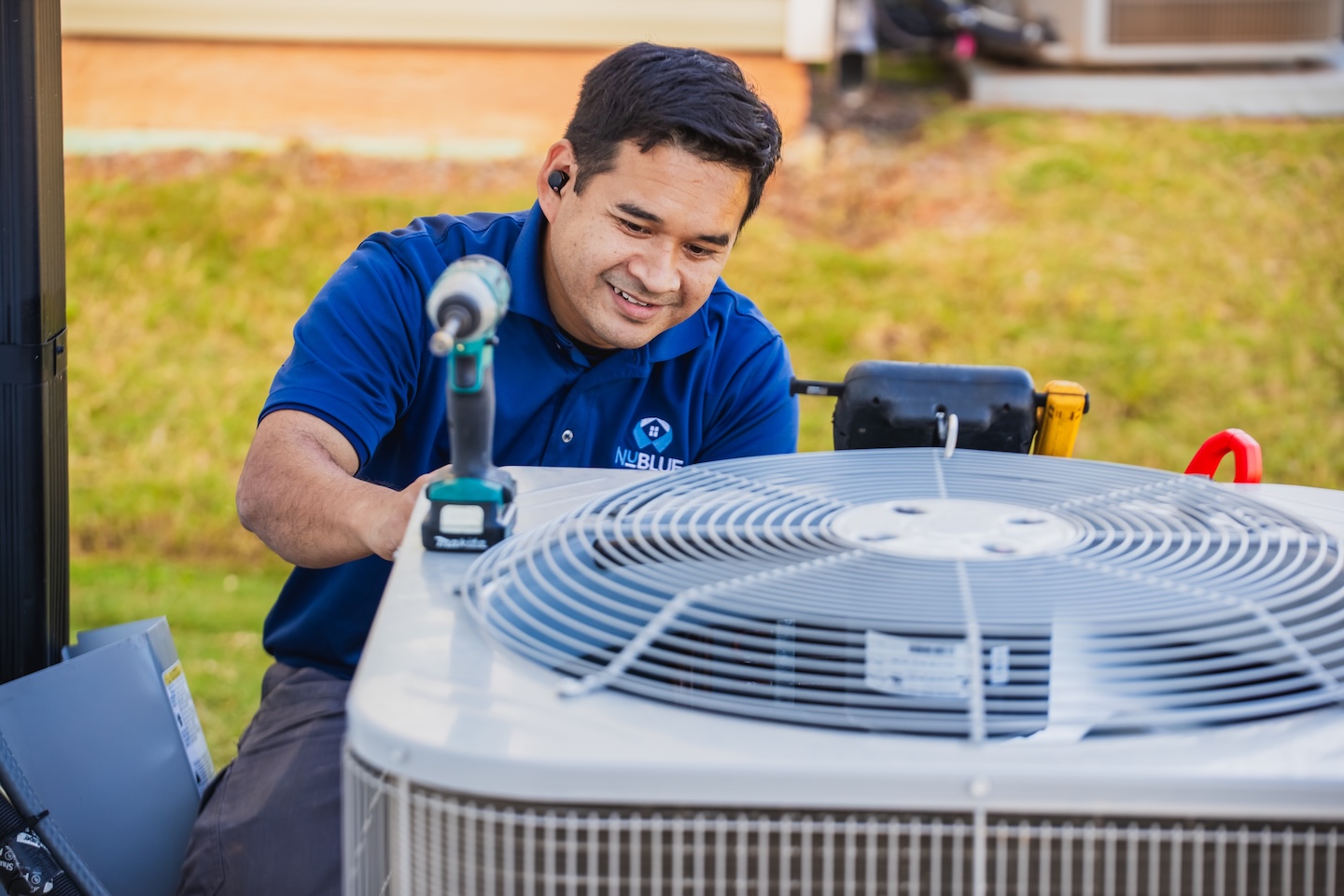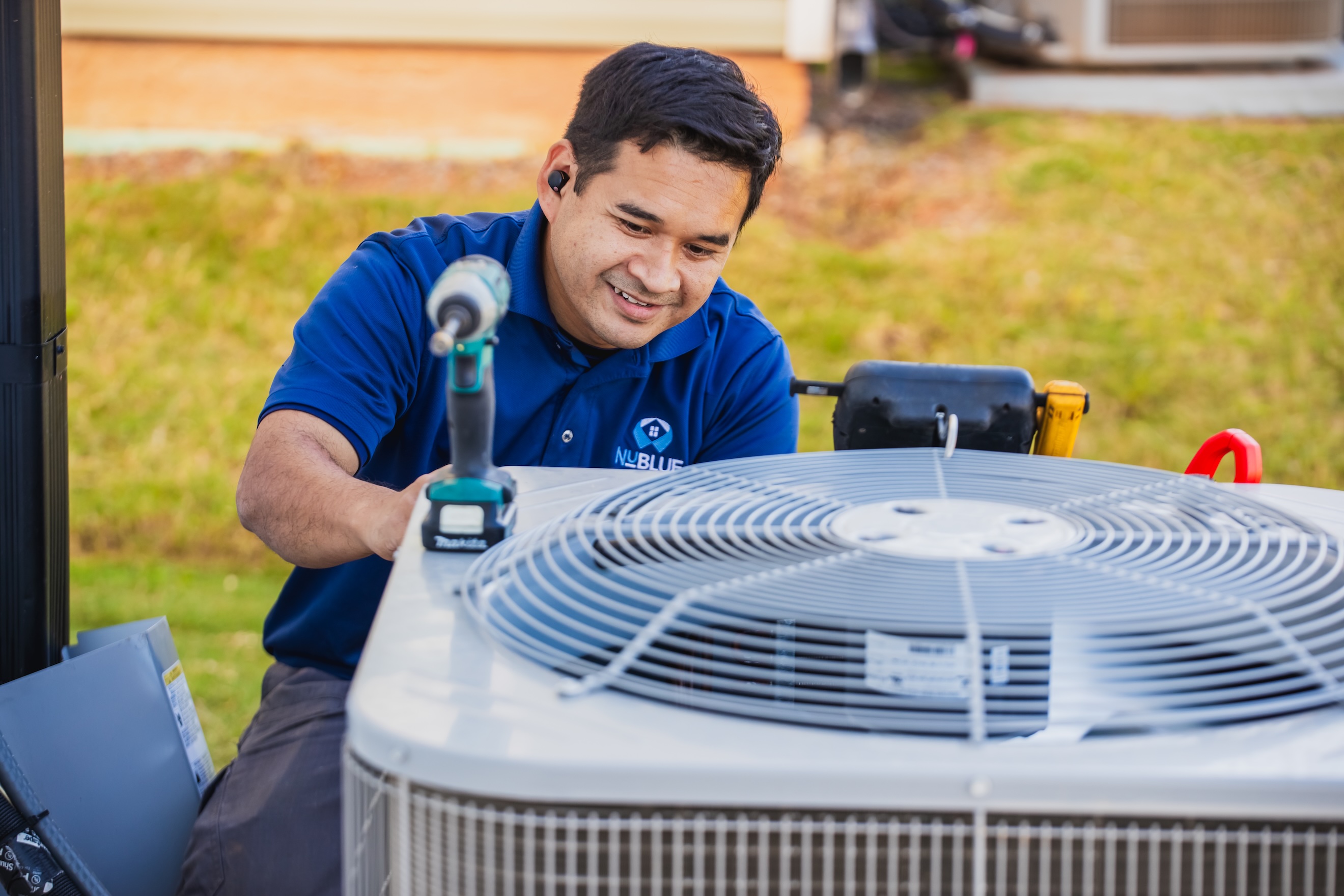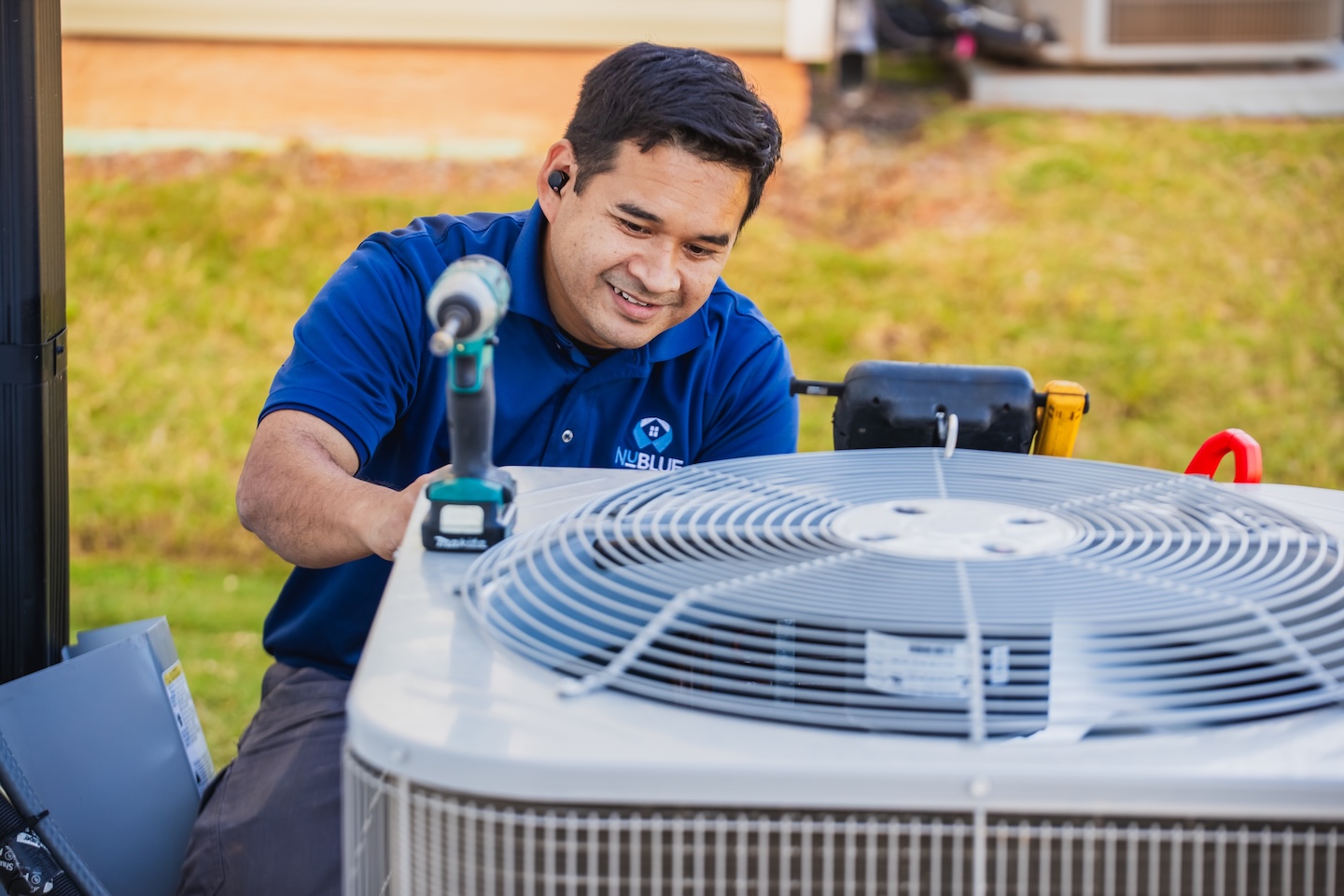 Why Choose NuBlue?
North Carolina's Go-To Electrical, Plumbing & HVAC Company
When you call NuBlue, you can rely on:
Same-day services
Licensed and insured
Trip charge applied to service
Upfront pricing
Background checked technicians
Financing options
Military/veteran/senior discounts
LEARN MORE