back to blog
5 HVAC Tips To {Fall}ow
HVAC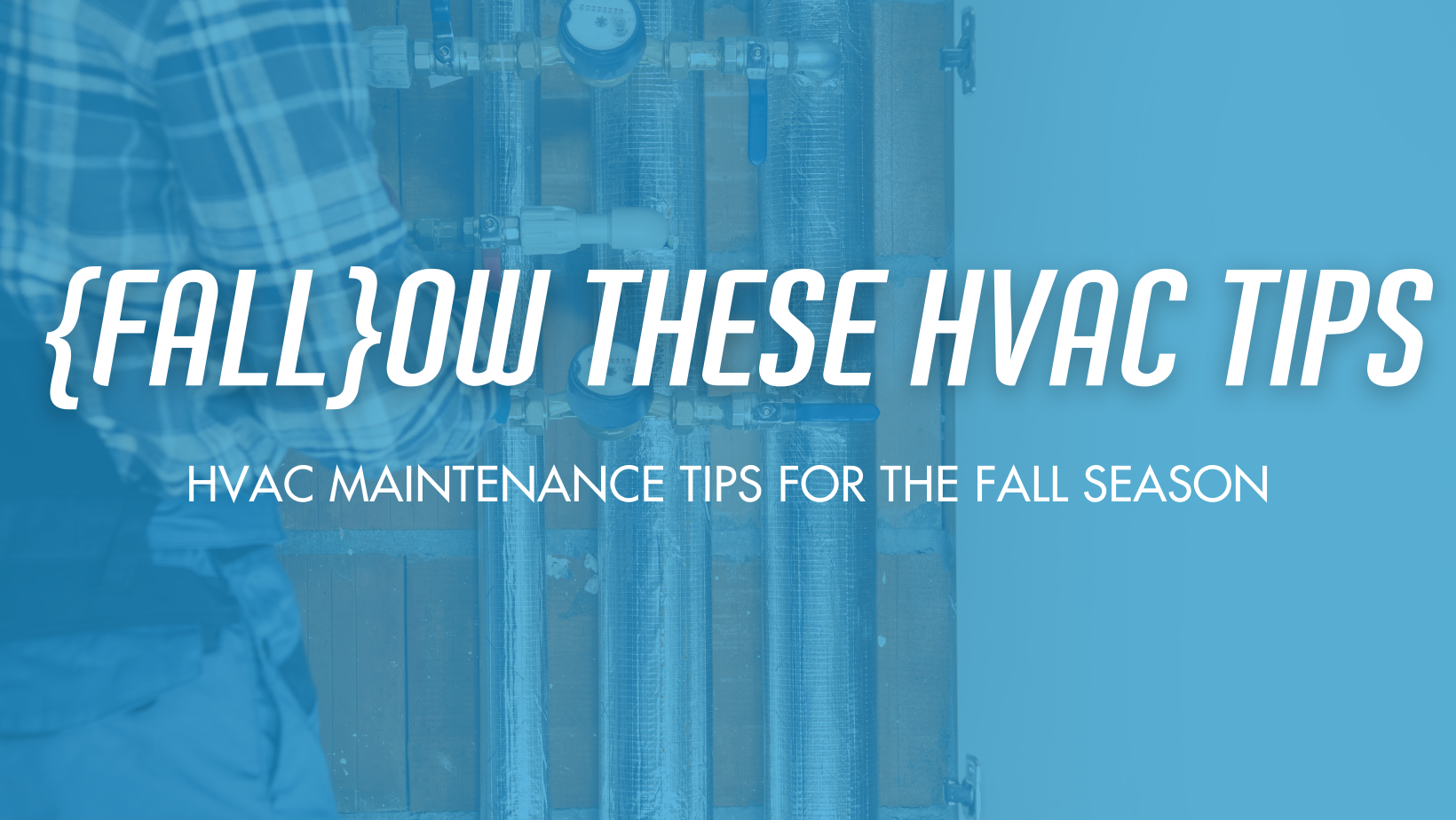 The temperatures are falling, the leaves are beginning to change, and pumpkin-flavored everything is everywhere you look—these are the signs that the fall season has arrived. 
As you're flipping your house to embrace the fall season with cozy throws, fall scented candles, pumpkins and burlap, be sure to take stock of your home's maintenance and not just the home's decoration. As you are preparing your home for the fall season, be sure to call the team at NuBlue Air to make sure that your HVAC system can carry you through the fall and winter months. 
Get an HVAC inspection
Your air conditioning unit has been working hard all summer long to keep you cool and comfortable, now is a good time to get an HVAC inspection to be sure that your heating system can keep you comfortable throughout the fall and winter season. 
Clean out the vents 
Dust, pet dander, and other allergens can build up inside your vents and on your HVAC unit over time. When there is build-up, the system's efficiency decreases which cause you to pay more for the same amount of comfort. Be sure to clean out your vents so that you not only have cleaner air but also so that your system can work at its peak efficiency. If you'd like to talk with our team about indoor air quality devices, we'd love the opportunity to discuss the iWave Home Purification System and the REME Halo to find the perfect fit for your home. 
Replace your air filters
It's easy to do but is often neglected. Air filters should be replaced every three months so as you're transitioning to the fall season, go ahead and switch out your air filters for a clean start. Don't think this matters? Read all about the importance of choosing the right air filter and replacing your air filters regularly here. 
Check the thermostat
The last thing you want is for your thermostat to go out this fall. Check to make sure that your thermostat is giving an accurate reading and responds when the temperatures change. After all, you'll likely want to change your settings this season as the outdoor temperatures drop. And remember, if you're looking to upgrade to a WiFi Controlled Honeywell Thermostat, our team can help! Click here to book your appointment online today!
Call NuBlue Air
If you're looking to put your mind at ease year-round, give the team at NuBlue Air a call and ask about our PROs Membership. In partnership with NuBlue Plumbing and Viva Electric, the PROS Membership is your one-stop-shop for all of your home service needs. This membership includes 2 maintenance visits annually, fall tune-up on your heating system, sprint tune-up on your air conditioning system and so much more. 
Our Promotions
$19
Drain Cleaning Special
*Charlotte metro only
Reach out today!
$100 OFF
Whole Home Generator Installations
Contact us today!
SPECIAL OFFER
FREE Electric And Plumbing Residential Inspections
Don't miss out!
take the difficulty out of financing when you work with NuBlue & our preferred partners
GET FINANCING
Don't Wait Until It's Too Late
Contact NuBlue today for all your home service needs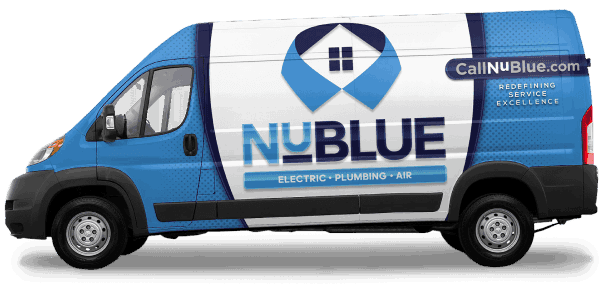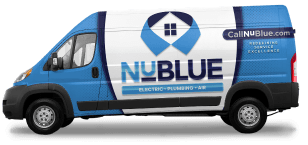 Schedule Service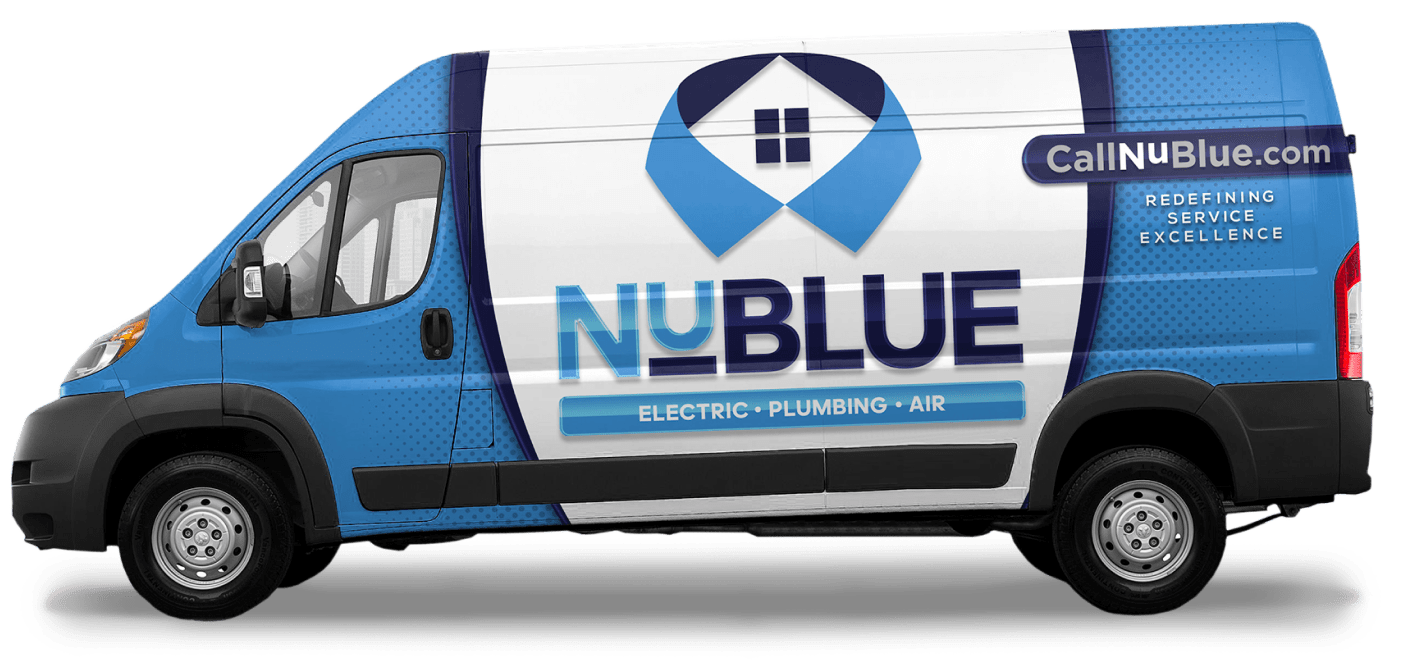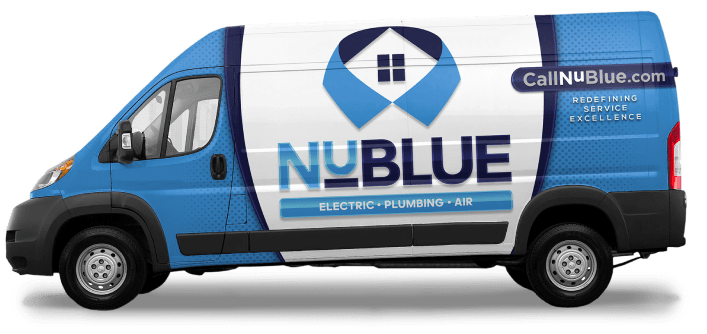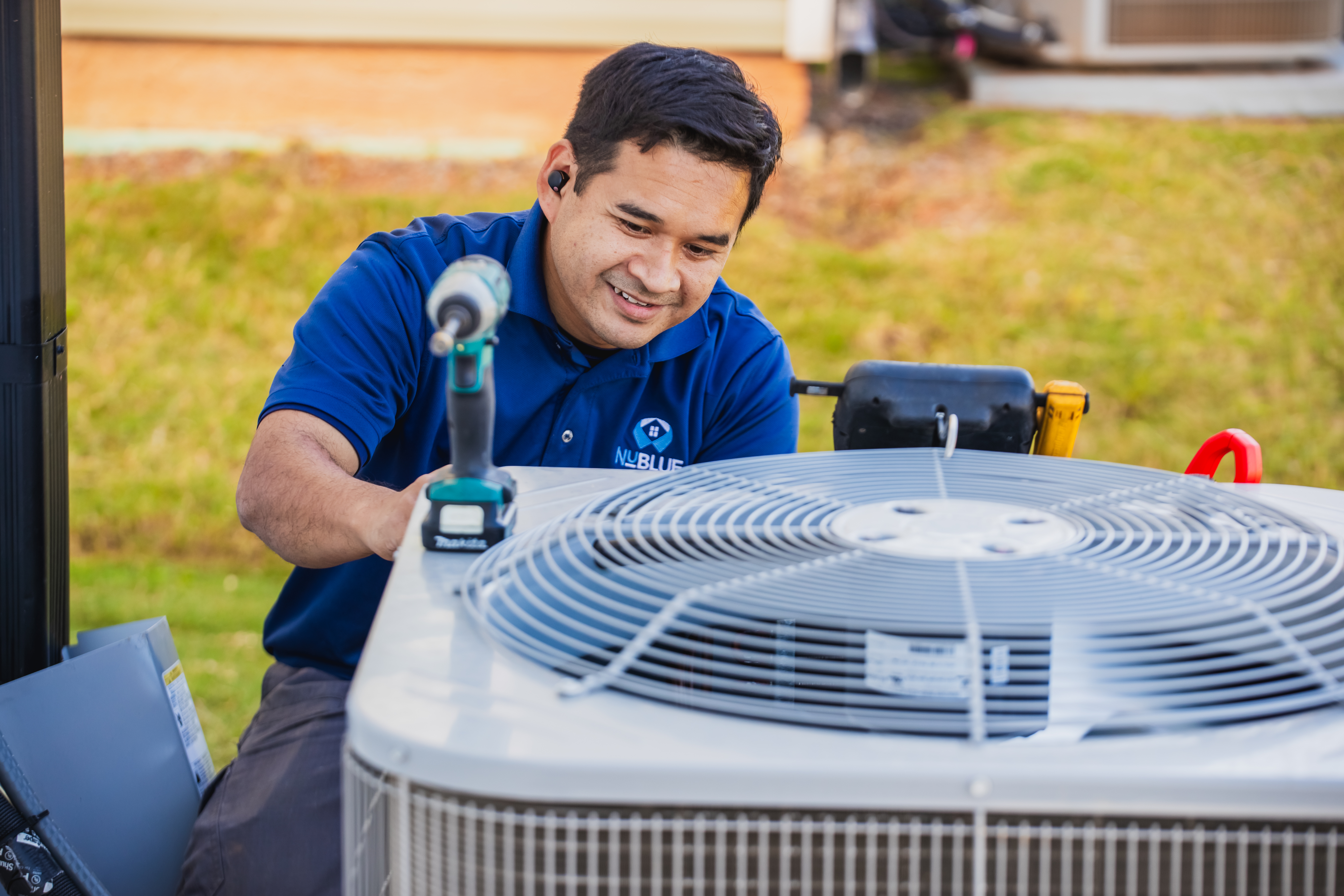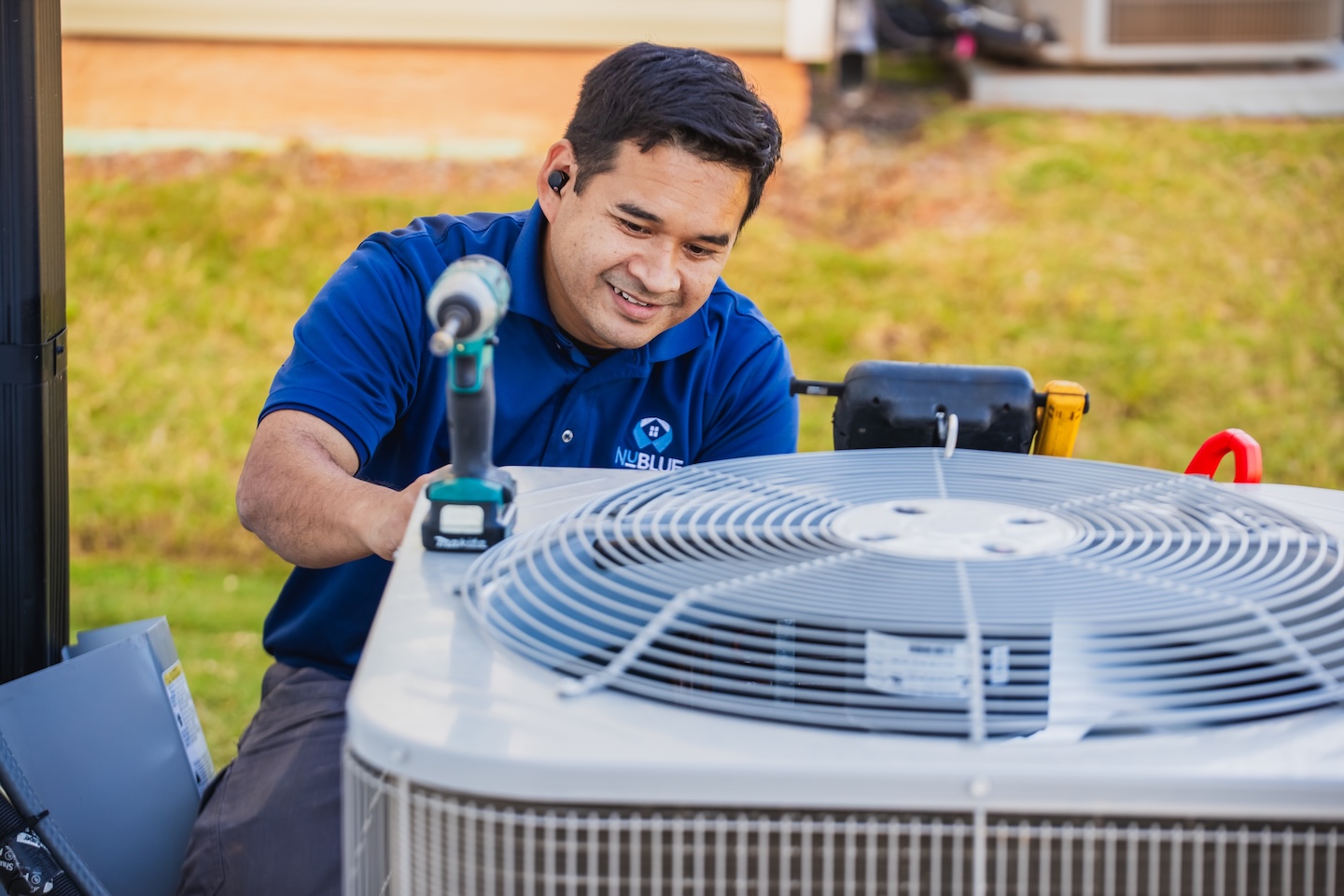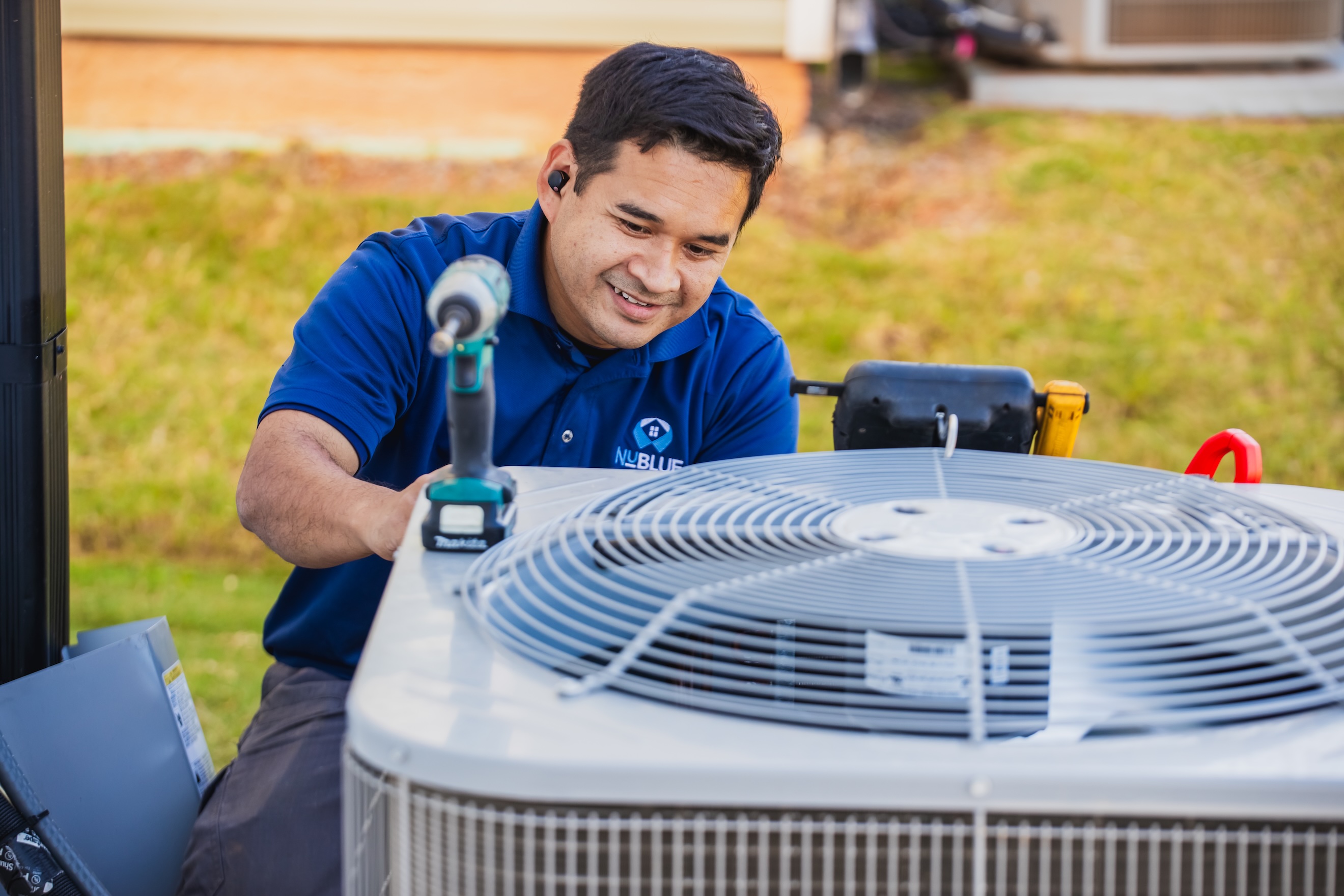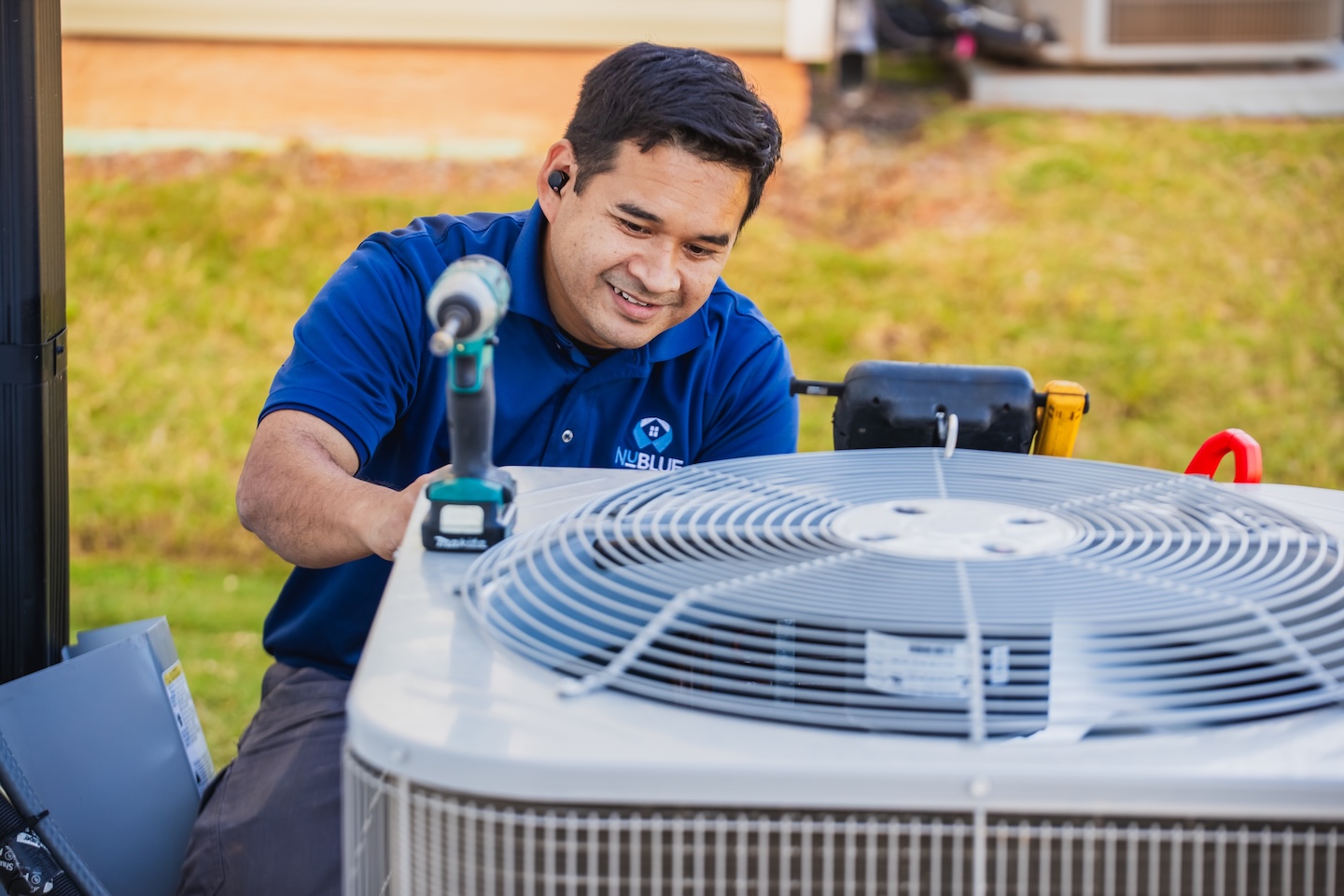 Why Choose NuBlue?
North Carolina's Go-To Electrical, Plumbing & HVAC Company
When you call NuBlue, you can rely on:
Same-day services
Licensed and insured
Trip charge applied to service
Upfront pricing
Background checked technicians
Financing options
Military/veteran/senior discounts
LEARN MORE