back to blog
Rooted in Trouble: How To Vanquish Tree Roots From Your Drains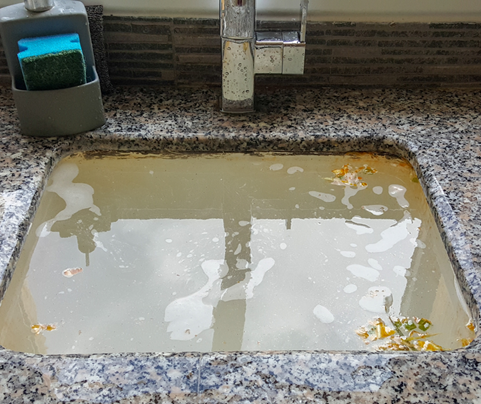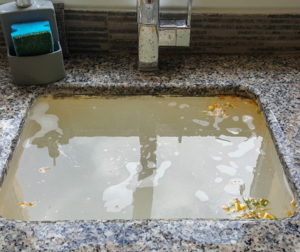 Tree roots in your drains can quickly turn from a minor concern into a major plumbing nightmare.
If you suspect that tree roots have infiltrated your plumbing system, it's crucial to take action promptly.
In this blog post, we'll guide you through what to do if you think you have tree roots in your drains.
1. Recognize the Signs
Before taking any action, it's important to recognize the signs of tree root infiltration in your drains.
Common indicators include slow-draining sinks and toilets, gurgling sounds coming from your drains, recurring blockages, and foul odors coming from your plumbing fixtures.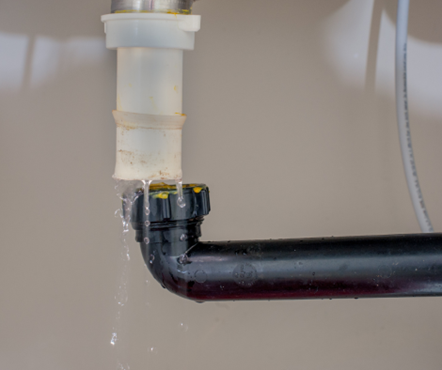 2. Don't Ignore the Issue
Tree roots can exert immense pressure on your pipes, causing cracks, leaks, or even pipe collapses. Ignoring the problem can lead to extensive water damage and costly repairs.
So, when you suspect tree roots are the culprit, don't delay addressing the issue.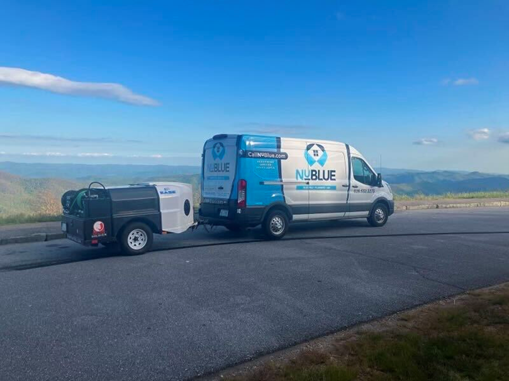 3. Call The NuBlue Team
While DIY solutions might provide temporary relief, it's best to call a professional plumber, like our NuBlue experts, who are experienced in dealing with tree root intrusions.
We have the knowledge and specialized equipment needed to diagnose and resolve the problem effectively.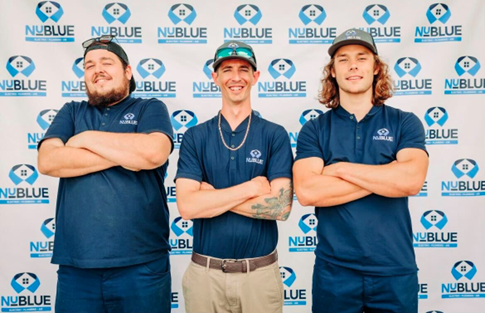 4. Conduct a Video Inspection
Our NuBlue team will perform a video inspection of your pipes. This involves inserting a small camera into the affected drain to find and determine the extent of the root infiltration. This step helps the plumber determine the best course of action.
5. Choose the Right Solution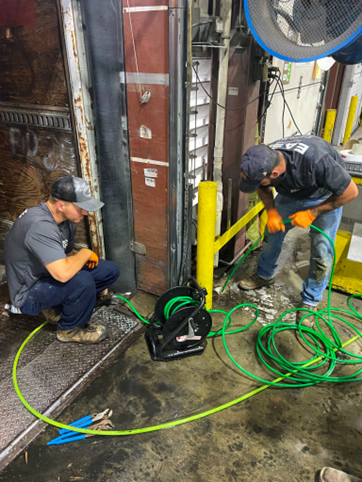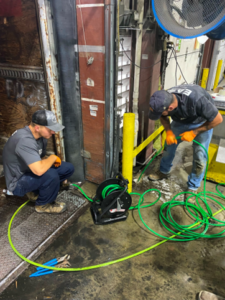 The severity of the root infiltration will dictate the solution. Some common solutions include:
Root cutting: Using specialized tools, plumbers can cut through the tree roots inside the pipes, restoring water flow. However, this is usually a temporary fix, as roots will often regrow.
Hydro jetting: This high-pressure water jetting technique can clear out roots and debris from pipes, offering a more thorough and longer-lasting solution.
Pipe repair or replacement: In cases of severe damage, it may be necessary to repair or replace the affected pipes. Modern materials like PVC or trenchless technology can be used for more durable results.
Tree roots in your drains are a serious plumbing concern that requires prompt attention from a professional plumber like our NuBlue experts.
By recognizing the signs, seeking expert help, and implementing preventative measures, you can effectively deal with this issue and prevent future root infiltrations.
Don't let tree roots wreak havoc on your plumbing system —act fast to protect your home and save on repair costs in the long run by scheduling service with the NuBlue team today.
Our Promotions
$19
Drain Cleaning Special
*Charlotte metro only
Reach out today!
$100 OFF
Whole Home Generator Installations
Contact us today!
SPECIAL OFFER
FREE Electric And Plumbing Residential Inspections
Don't miss out!
take the difficulty out of financing when you work with NuBlue & our preferred partners
GET FINANCING
Don't Wait Until It's Too Late
Contact NuBlue today for all your home service needs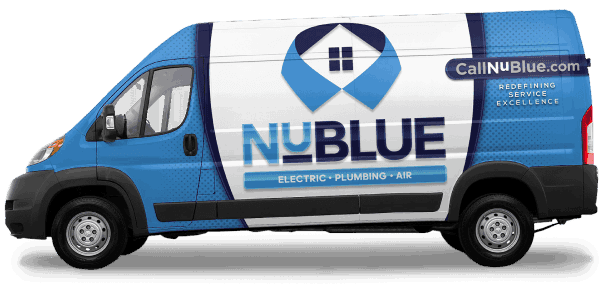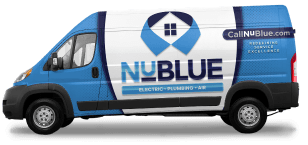 Schedule Service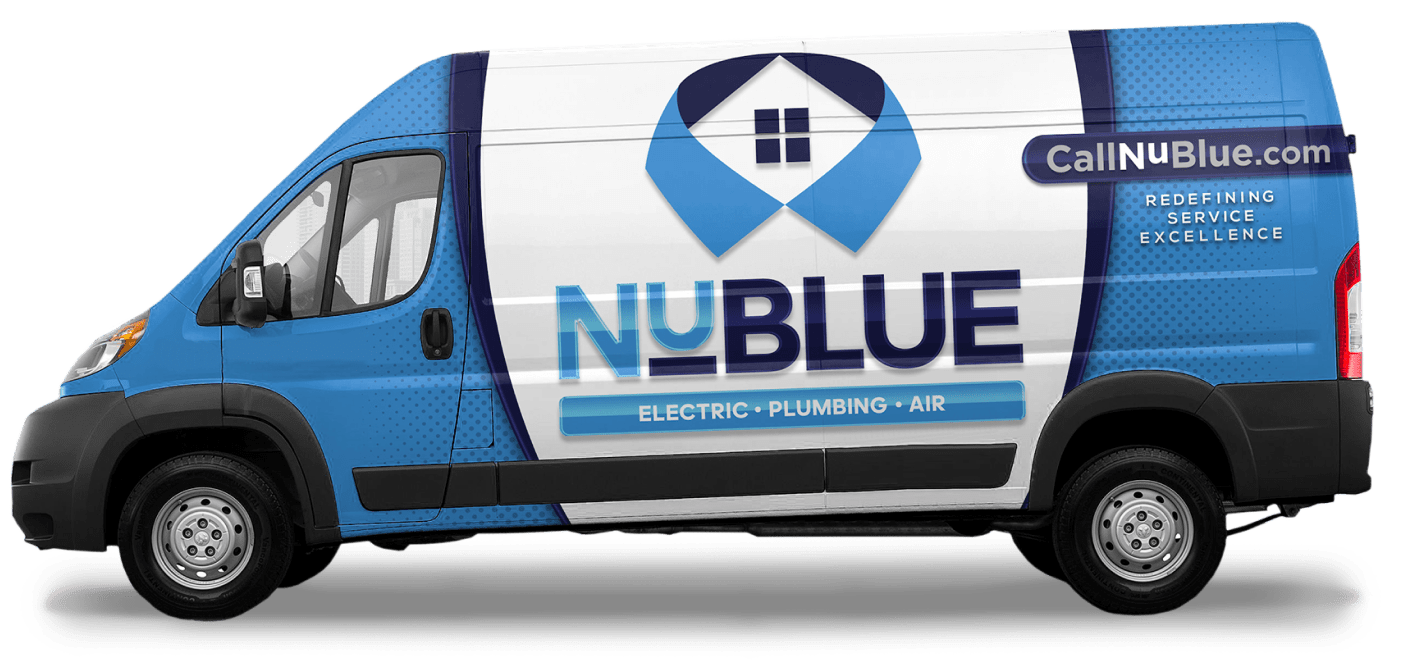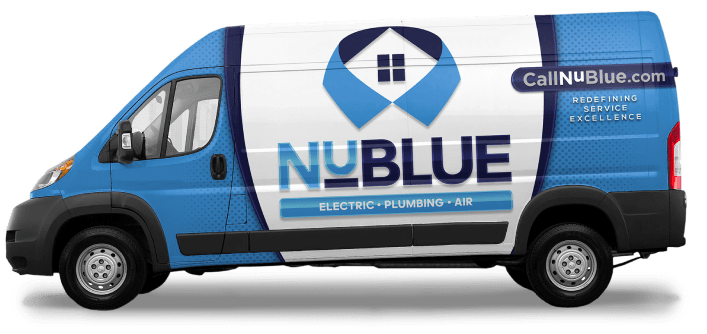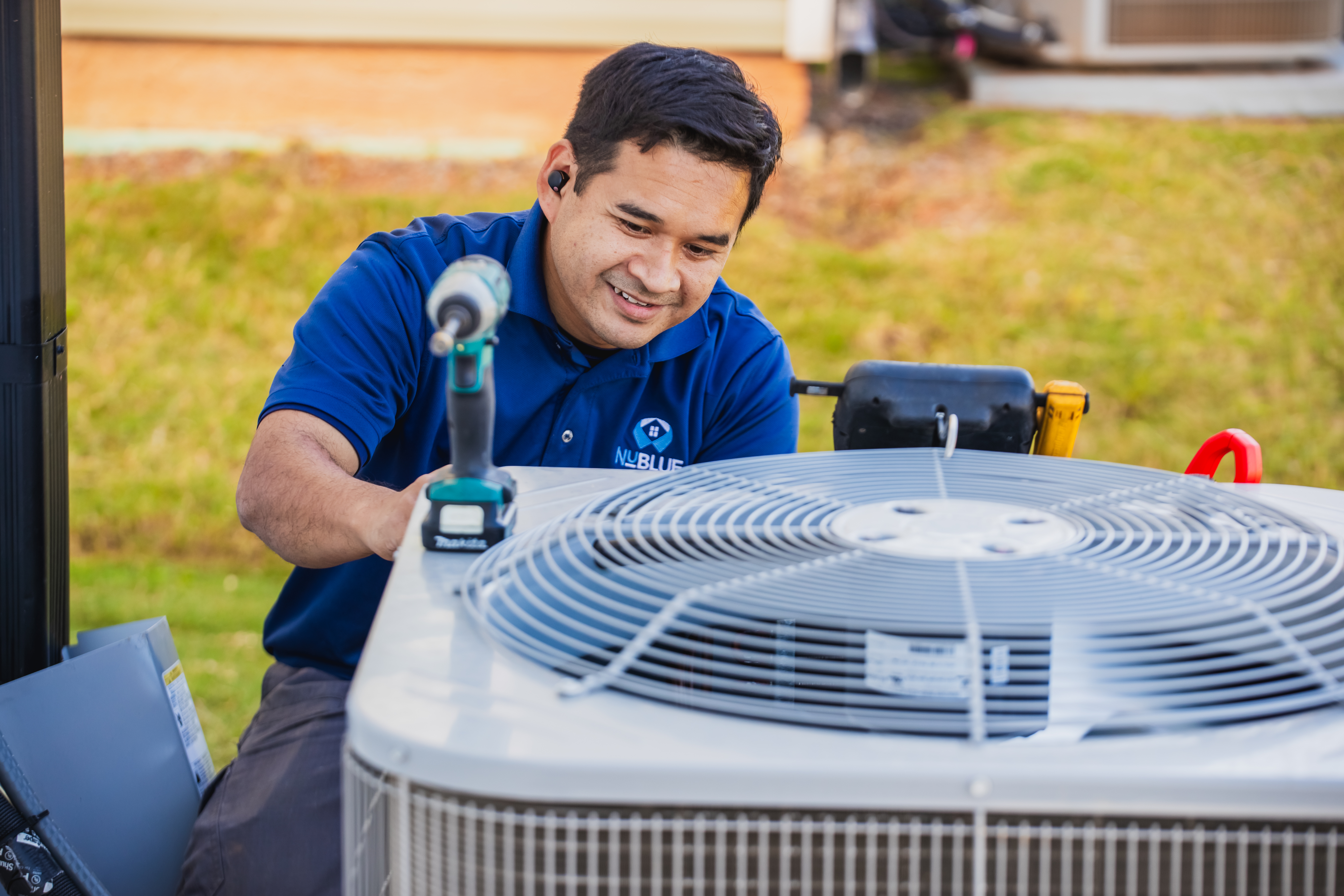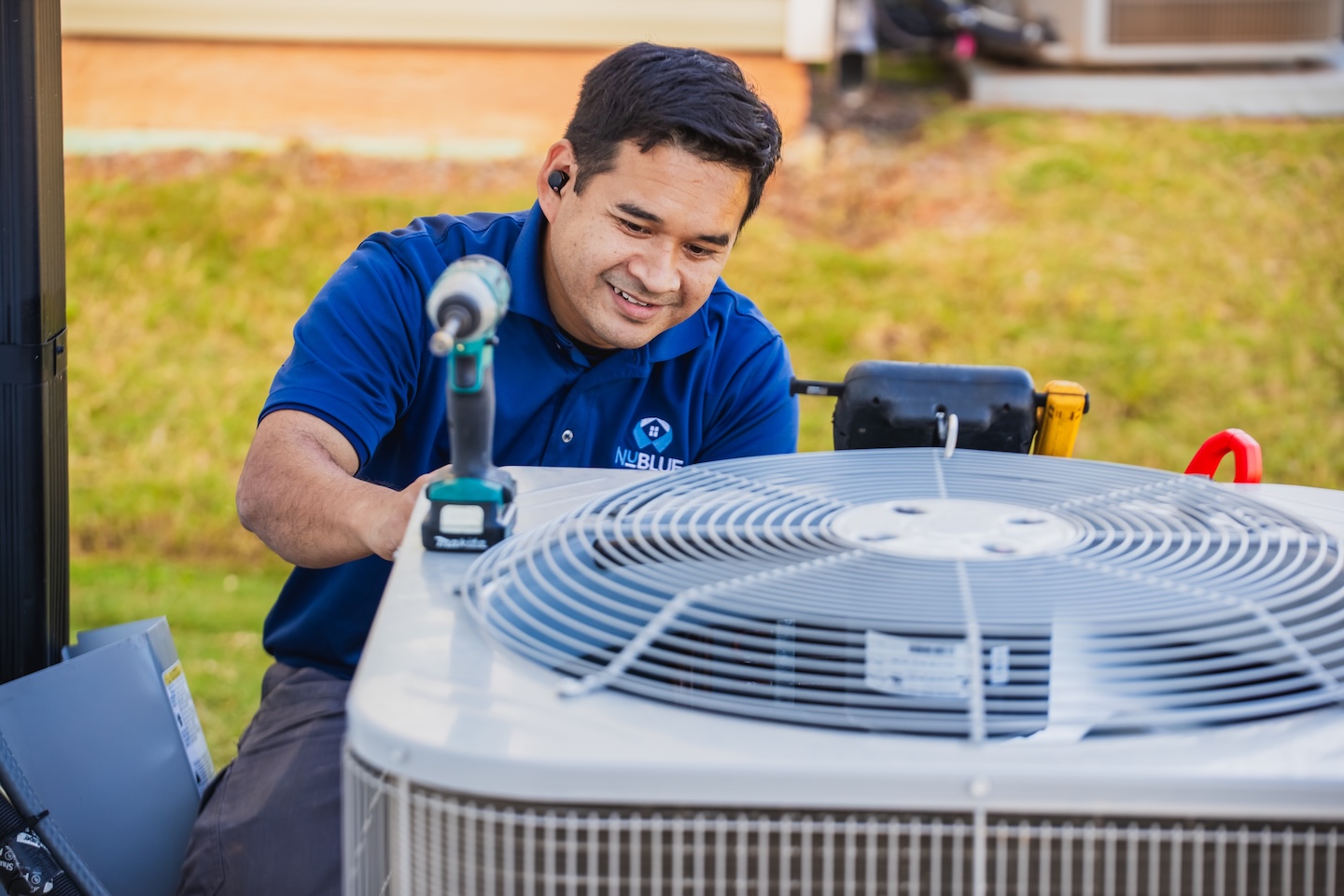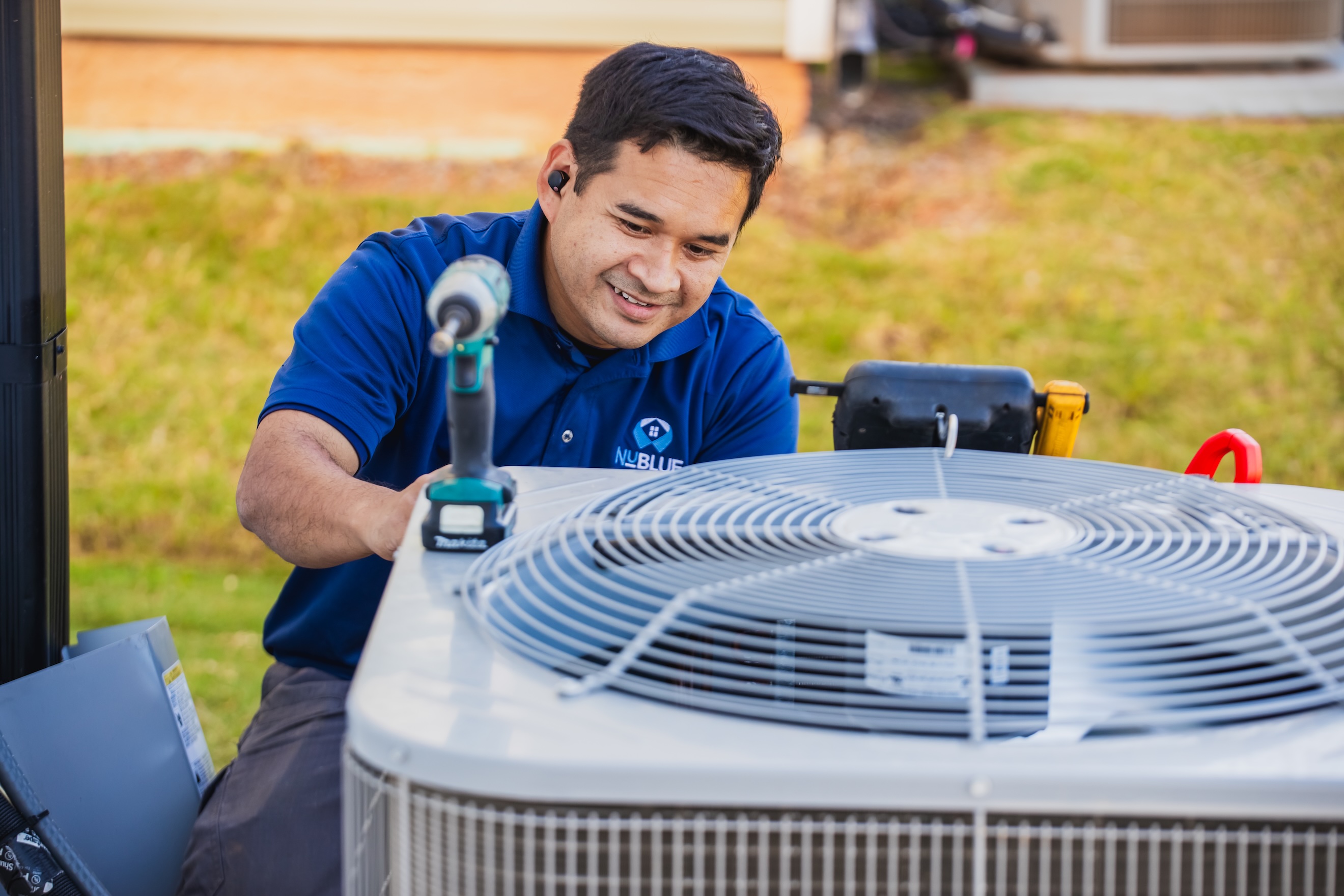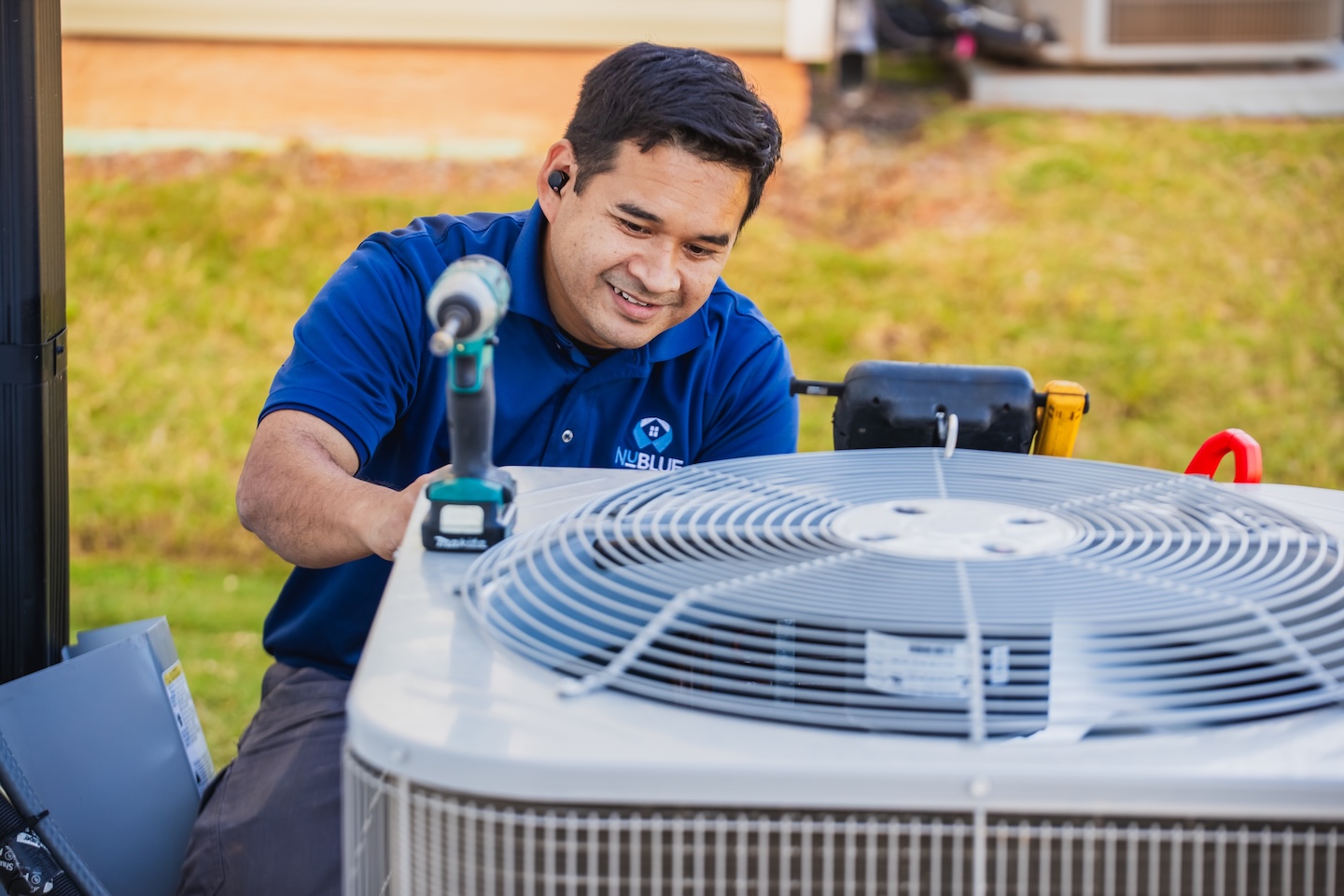 Why Choose NuBlue?
North Carolina's Go-To Electrical, Plumbing & HVAC Company
When you call NuBlue, you can rely on:
Same-day services
Licensed and insured
Trip charge applied to service
Upfront pricing
Background checked technicians
Financing options
Military/veteran/senior discounts
LEARN MORE