back to blog
Getting You Where You Need to Go With Electric Vehicles
Cars are an essential part to our everyday lives. Our vehicles help us get to and from work, help us get to the local grocery store, help us get our kids to school, to doctors appointments, to vacations and really anywhere we could ever need to go. With cars being such an important part of our lives, it's critical that we find vehicles that can not only help us get around but do it in the safest and most efficient way. Because of this realization, many are choosing hybrid or electric vehicles.
According to the U.S. Department of Energy, many are converting to hybrid or electric vehicles because it helps the environment, amounts to less imported petroleum and provides a secure domestically generated energy source. Hybrid electric vehicles typically use less fuel because of their energy-saving technologies like regenerative braking. Plug-in electric vehicles also save energy by running solely on electricity.
Cleanliness and convenience are two primary reasons why more and more people are choosing EVs and installing at-home charging stations. Since the Covid-19 pandemic, 53% of EV drivers said they are charging their cars less in public less. This goes hand-in-hand with the fact that now 84% of EV drivers are charging their vehicles at home as opposed to the 74% of drivers who charged at home pre-pandemic.
For whatever the reason you're choosing to drive an EV and considering an at-home charging station, there are a few things you should know.
The first thing to know is that there are three levels of electric vehicle charging devices that can help supply energy to your electric vehicle. The level one charger is a standard feature with an EV purchase and can be plugged into a three-prong outlet with no installation required. The downside to these chargers is that it can take up to 20 hours to charge your vehicle; averaging 2-5 miles of range per hour charged. Level 1 chargers are best suited for overnight use. It's best practice to ensure your charger or receptacle has GFCI protection to prevent shocks and electrocution. 
The second level charger does require professional installation as it needs a 240-volt circuit. These are becoming more standard with an EV purchase as they can charge much more quickly, think three hours as opposed to 20 hours. Level two chargers come in a variety of amperages ranging from 16-40 with the most common at 16 and 30 amps. It's important to discuss the difference between the two with an electric professional as it can result in different charging times.
Finally, the third level of charger are the stand-alone EV charging stations that you may see at hotels, apartment complexes, or in parking garages. Because of the industrial-level power they require (and the enormous expense) these chargers are not available for residential use.By committing to an EV you will be reducing your carbon footprint, saving on gas, and helping Charlotte's environment one mile at a time. If you'd like to talk through the benefits of installing a level two charger at your home and get back on the road faster, give the team at Viva Electric a call. We will provide a thorough inspection, detailed options for you to choose from and answer any questions you may have. We can't wait to connect with you!
Our Promotions
$19
Drain Cleaning Special
*Charlotte metro only
Reach out today!
$100 OFF
Whole Home Generator Installations
Contact us today!
SPECIAL OFFER
FREE Electric And Plumbing Residential Inspections
Don't miss out!
take the difficulty out of financing when you work with NuBlue & our preferred partners
GET FINANCING
Don't Wait Until It's Too Late
Contact NuBlue today for all your home service needs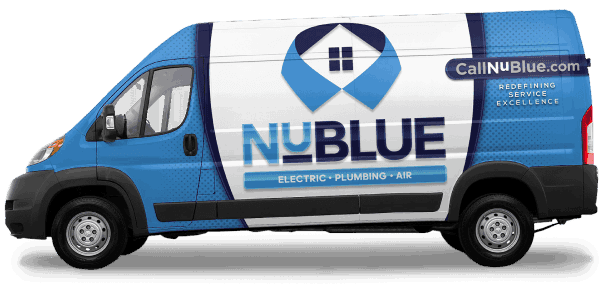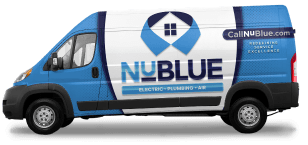 Schedule Service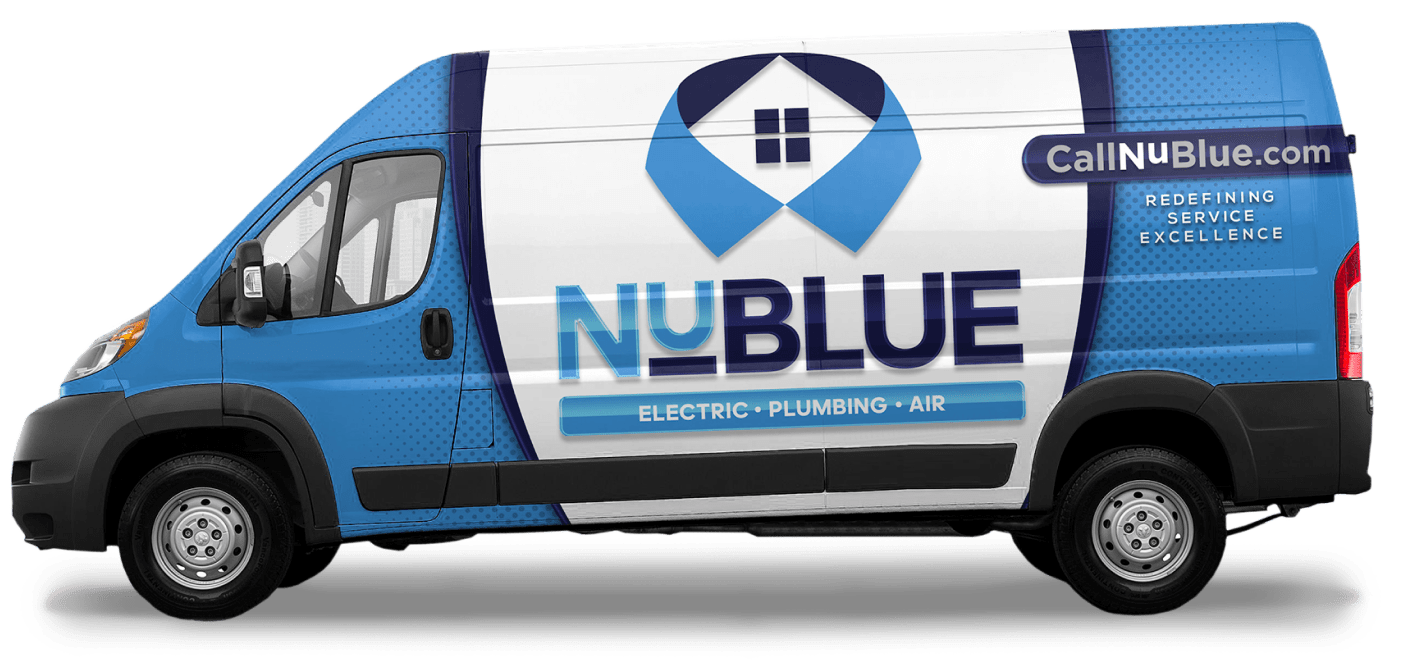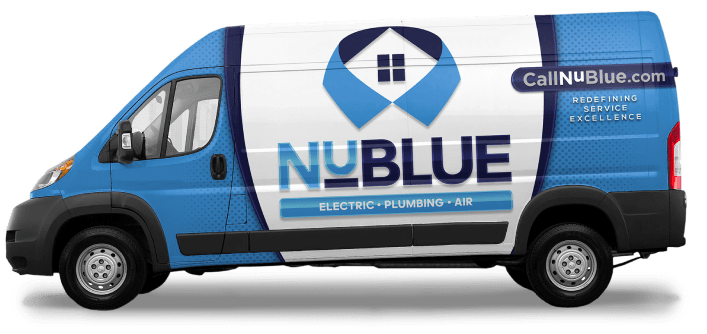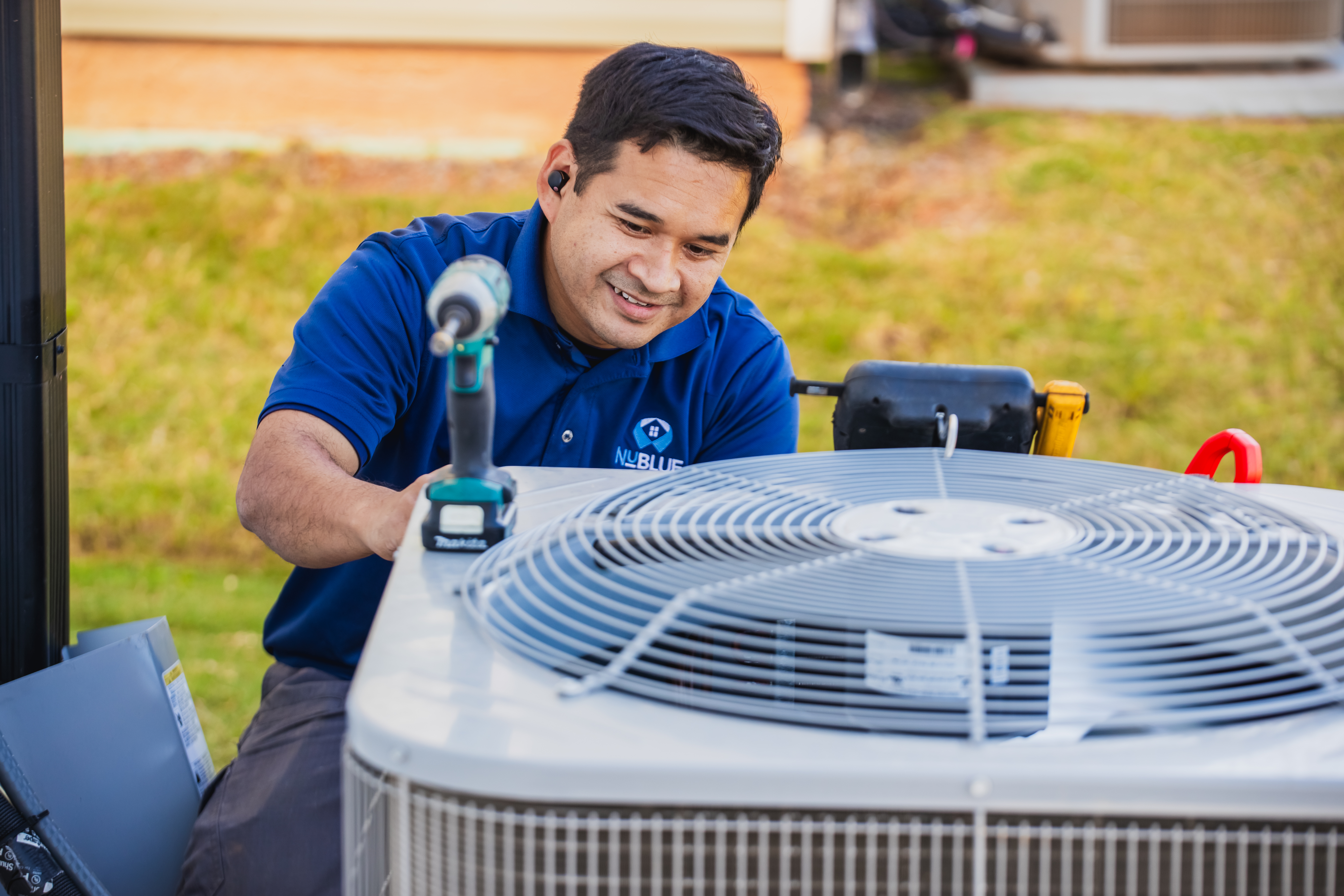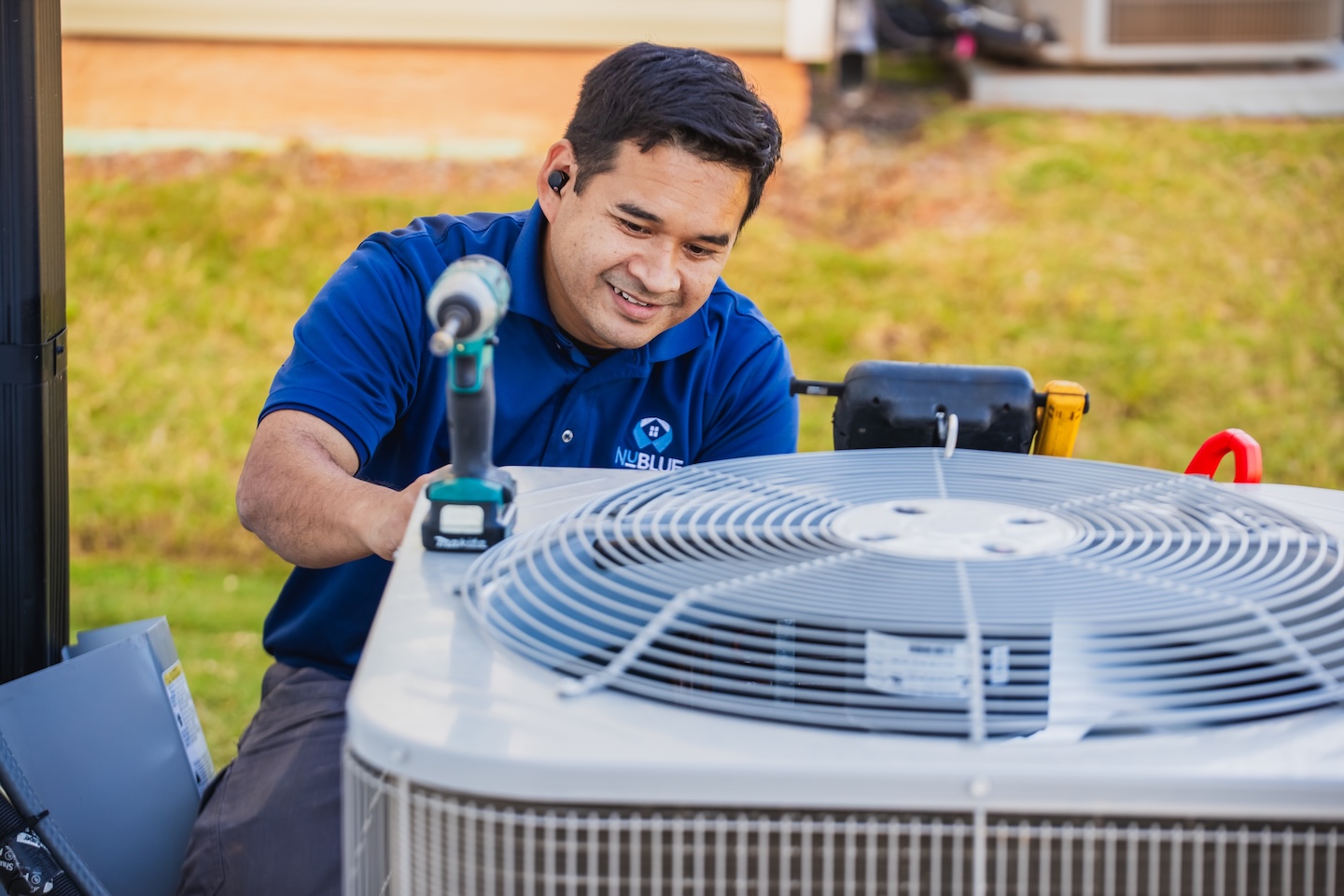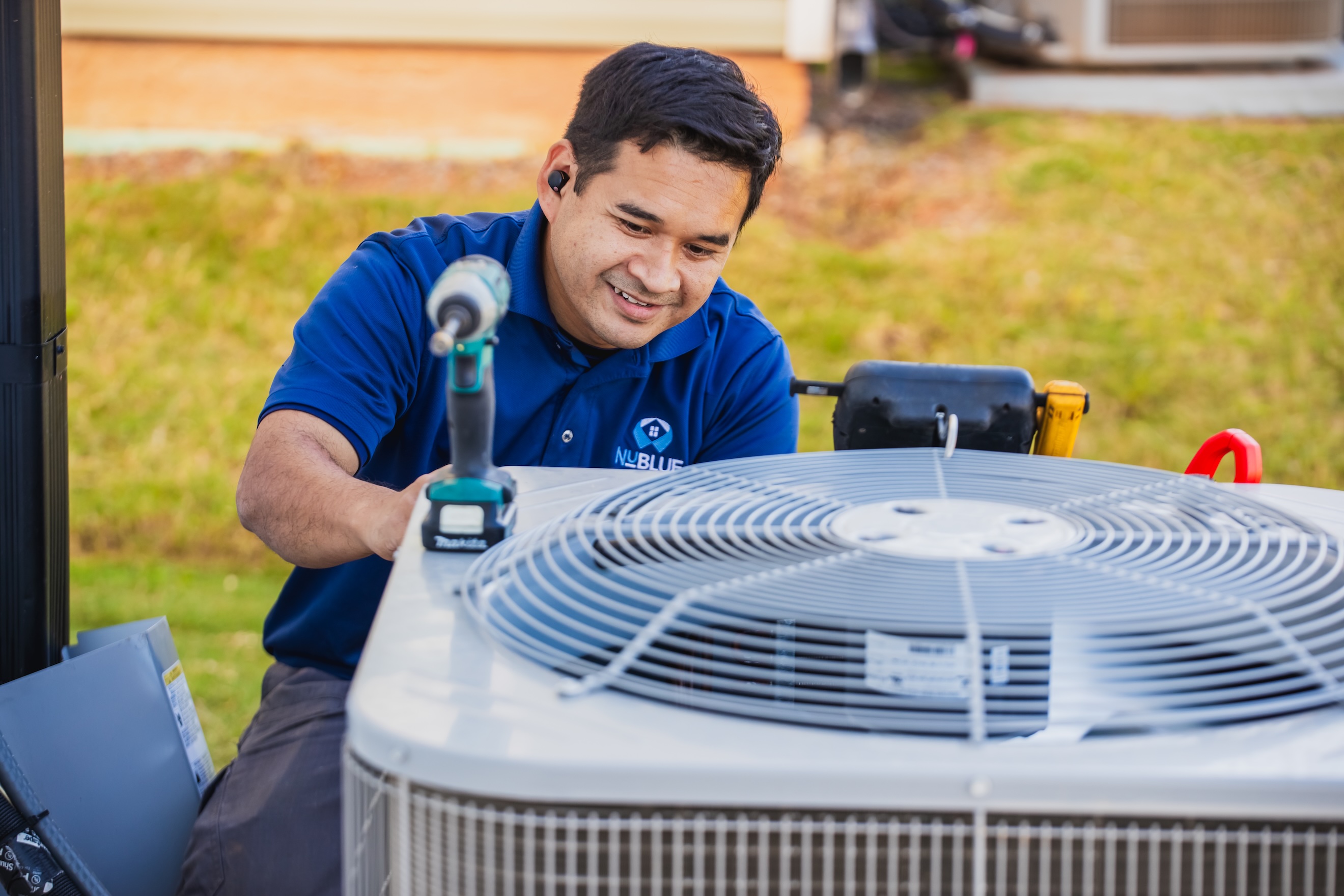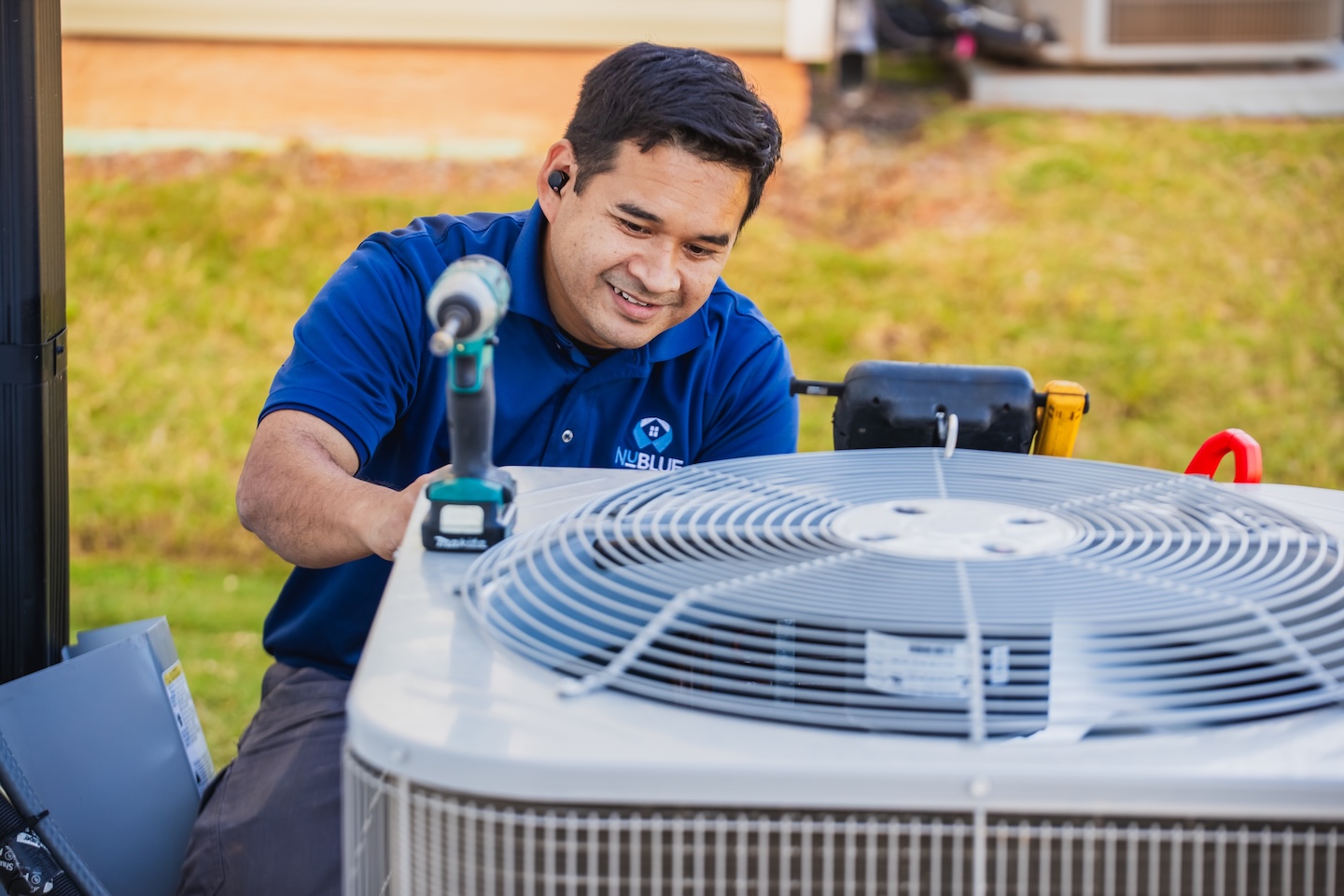 Why Choose NuBlue?
North Carolina's Go-To Electrical, Plumbing & HVAC Company
When you call NuBlue, you can rely on:
Same-day services
Licensed and insured
Trip charge applied to service
Upfront pricing
Background checked technicians
Financing options
Military/veteran/senior discounts
LEARN MORE