back to blog
The Top 10 Kitchen Electrical Safety Tips
One of the sweetest holiday traditions for many people is spending time in the kitchen with loved ones baking Christmas cookies, holiday treats for the neighbors and elaborate meals for family and friends. 
It's really something special— how every ingredient matters, how just a pinch of salt can add a blast of flavor, how precise the baking time is to get the recipe just right, and how rewarding it can be to gather around the table with family and friends to break bread, make memories and light up each other's lives. 
This all happens in the kitchen, often known as the heart of the home. Your kitchen is likely one of the most frequented rooms of the house all year long, but especially at Christmas time. 
At Viva Electric, we want to help make sure your kitchen's electrical system is safe and ready for you to bake the day away. Take a look at these 10 kitchen electrical safety tips for the busiest baking time of the year. 
Use GFCI Outlets
GFCIs, or ground fault circuit interrupters, can save your life! These circuits are made to immediately shut off if it detects an electrical fault, protecting you and your family from electrical shock. GFCI Outlets should be used throughout the home, especially anywhere there is water. If you don't have GFCI outlets installed in your home, give the team at Viva Electric a call or book your appointment online. 
Unplug Appliances Not In Use
Not using that blender or toaster at the moment? Go ahead and unplug these countertop appliances and any others that are not in use. There are two primary reasons for this. First, although these appliances are not being used, they are still spending energy and contributing to your electrical bill; this is known as ghost electricity. Second of all, by leaving them plugged in you increase the risk of an electrical fire starting in your home. 
Don't Overload Your Outlets
It's best practice to only plug in one appliance per outlet. For example, if you are making dinner in the crockpot, don't plug it into the same outlet as your microwave. Plugging in more than one appliance into your outlets could lead to shortages or an overloaded circuit. Need to have more outlets installed so that you can safely use all the appliances you need? Viva Electric can help install GFCI Outlets into your kitchen— give our team a call or book online! 
Turn Off Appliances When You're Done
It should go without saying but be sure to turn off your stove, oven, coffee maker, or any other appliances once you are done using them. This will help to prevent electrical fires from starting. 
Use The Right Size Bulbs
Kitchen lighting is crucial but it's even more important to use the right size bulbs. Using bulbs that are too big for your light fixtures could cause them to overheat and burn out, thus defeating their purpose. If you need more lighting in your kitchen, ask our team about under mount cabinet lighting, recessed lighting or any other ways we could light up your kitchen. 
Extension Cords Are Not Meant for Large Appliances
Exercise caution when using extension cords! Appliances should always be plugged into grounded outlets so that you don't risk shortages or overloading the circuit. 
Be Careful of Water
Water and electricity do not mix. Appliances should never be used near water as it could increase the risk of the appliance and outlet getting wet and causing an electrical shock. If an outlet or appliance does get wet and you are unsure whether it's safe to use, give the team at Viva Electric a call. 
Know Fire Safety
Do everything you can to prevent electrical fires, but know what to do in case an emergency happens. Do not try to put out an electrical fire with water, instead use a towel or some other kind of heavy fabric to extinguish the fire. It's also best practice to have a fire extinguisher nearby; check to see if yours is approved for electrical fires before use! 
Give Your Fridge Air
You may be tempted to push your fridge back against the wall to create as much space as possible in your kitchen but like most things, it needs a little room to breathe! 
Call The Team at Viva Electric 
If your kitchen's electrical system seems a little outdated or you'd like to have your home's electrical system evaluated for safety, give the team at Viva Electric a call or book your appointment online.
Our Promotions
$19
Drain Cleaning Special
*Charlotte metro only
Reach out today!
$100 OFF
Whole Home Generator Installations
Contact us today!
SPECIAL OFFER
FREE Electric And Plumbing Residential Inspections
Don't miss out!
take the difficulty out of financing when you work with NuBlue & our preferred partners
GET FINANCING
Don't Wait Until It's Too Late
Contact NuBlue today for all your home service needs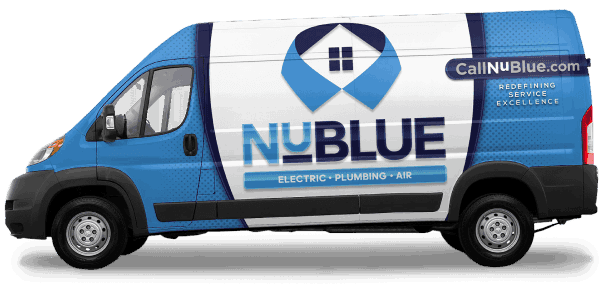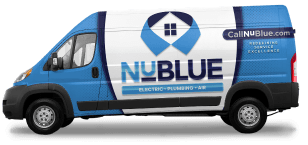 Schedule Service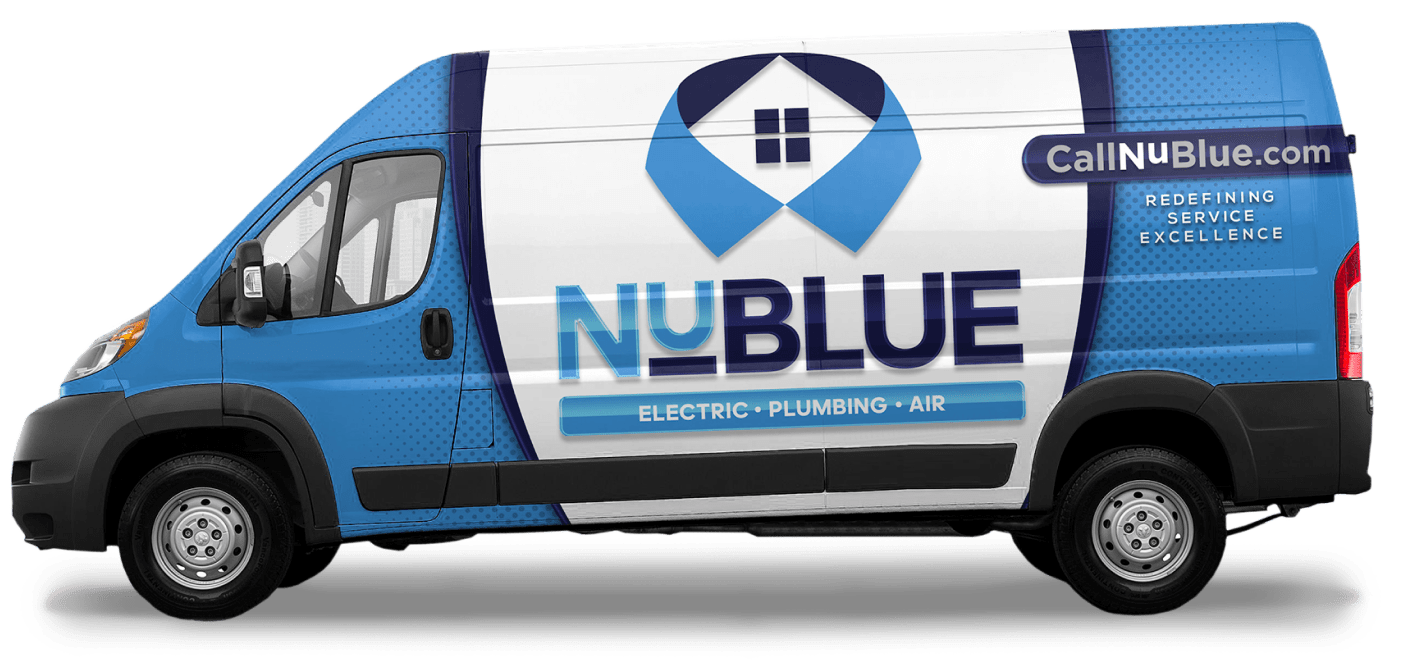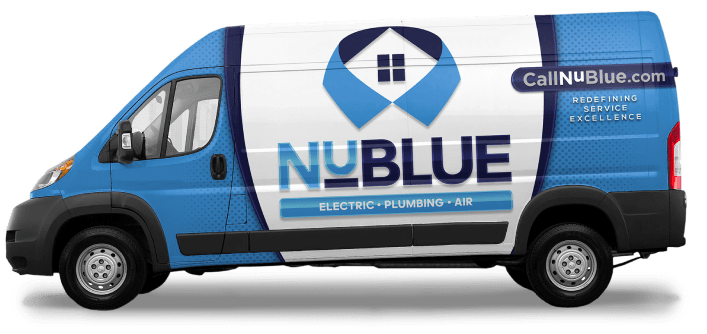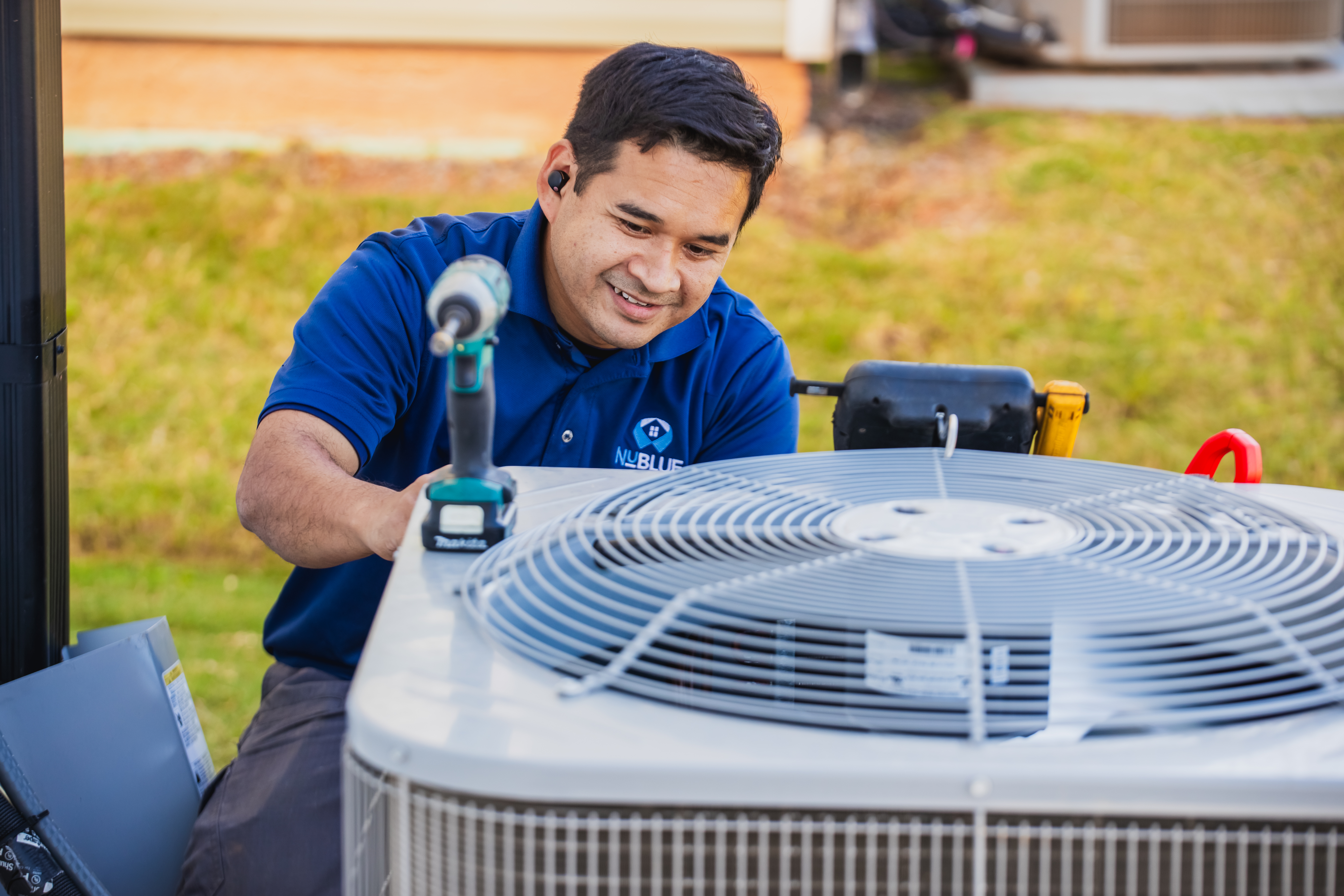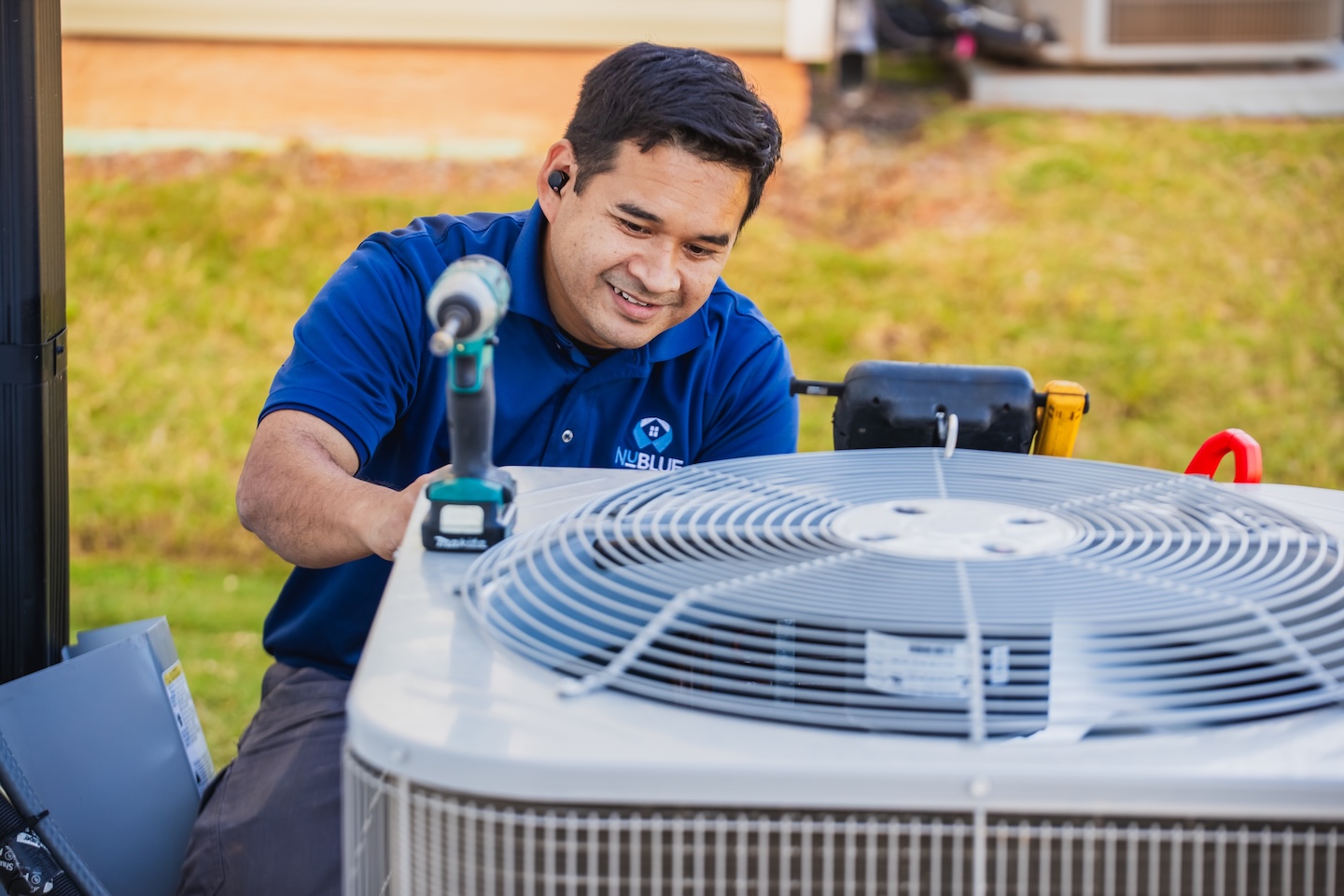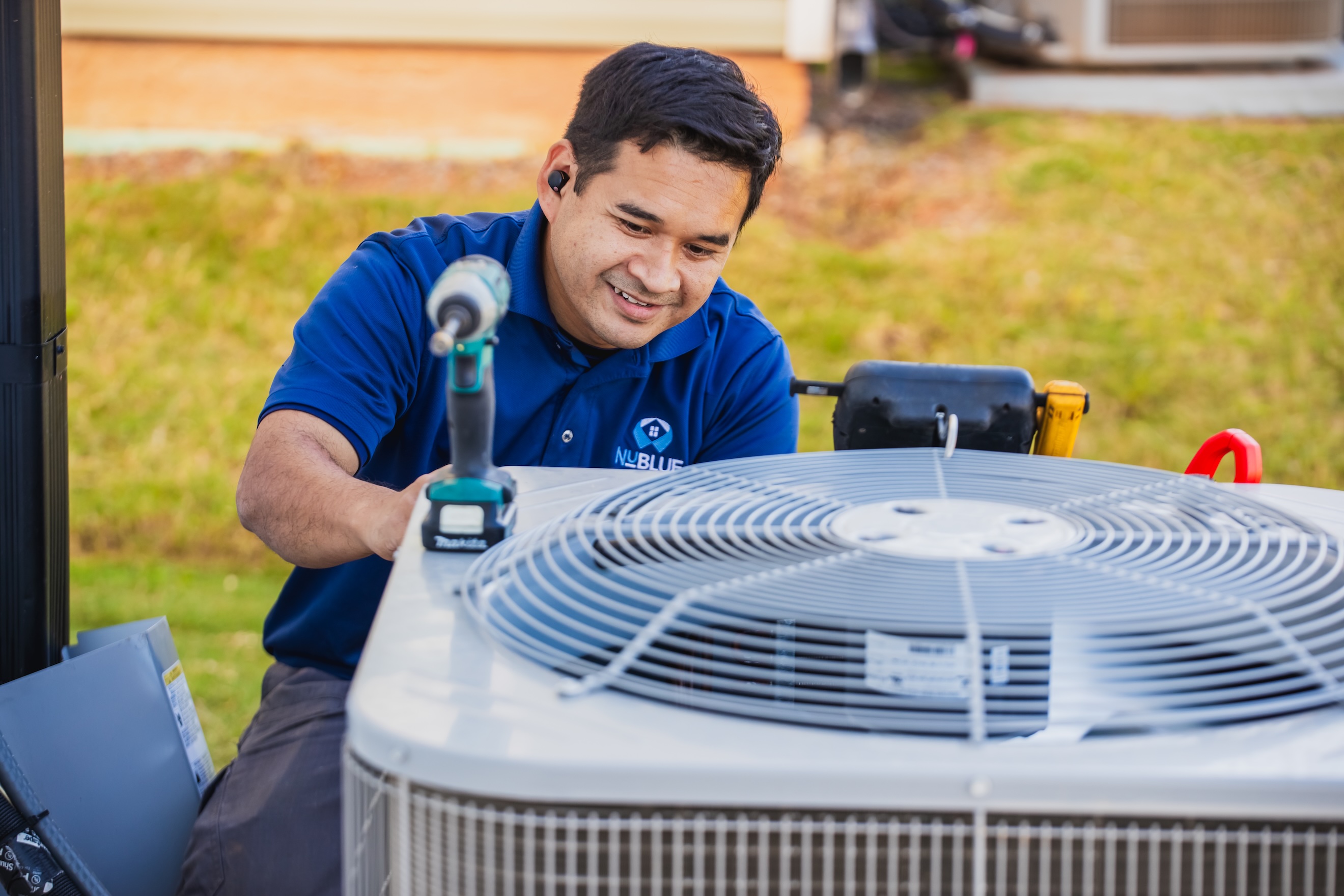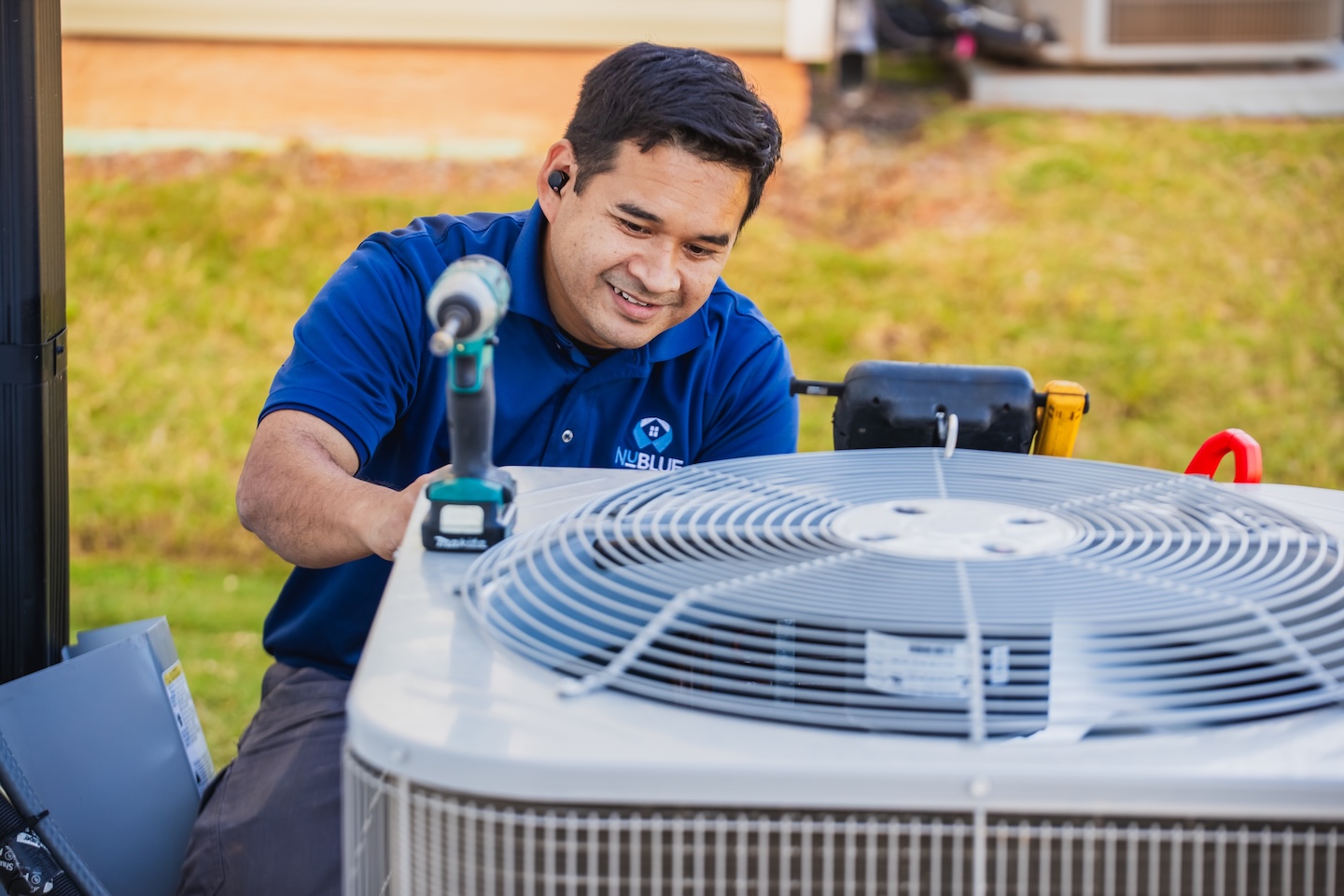 Why Choose NuBlue?
North Carolina's Go-To Electrical, Plumbing & HVAC Company
When you call NuBlue, you can rely on:
Same-day services
Licensed and insured
Trip charge applied to service
Upfront pricing
Background checked technicians
Financing options
Military/veteran/senior discounts
LEARN MORE